A Hike from Cruz del Carmen to Punta del Hidalgo
The hikes we map out for ourselves usually tend to be circular. Round trips involve less hassle, and there's something satisfying about arriving back to where you started; it makes the day feel complete. But we couldn't resist the one-way hike between Anaga's Cruz del Carmen and Punta del Hidalgo, ten kilometers away, on the northern coast. The fact that it's almost entirely downhill might have helped.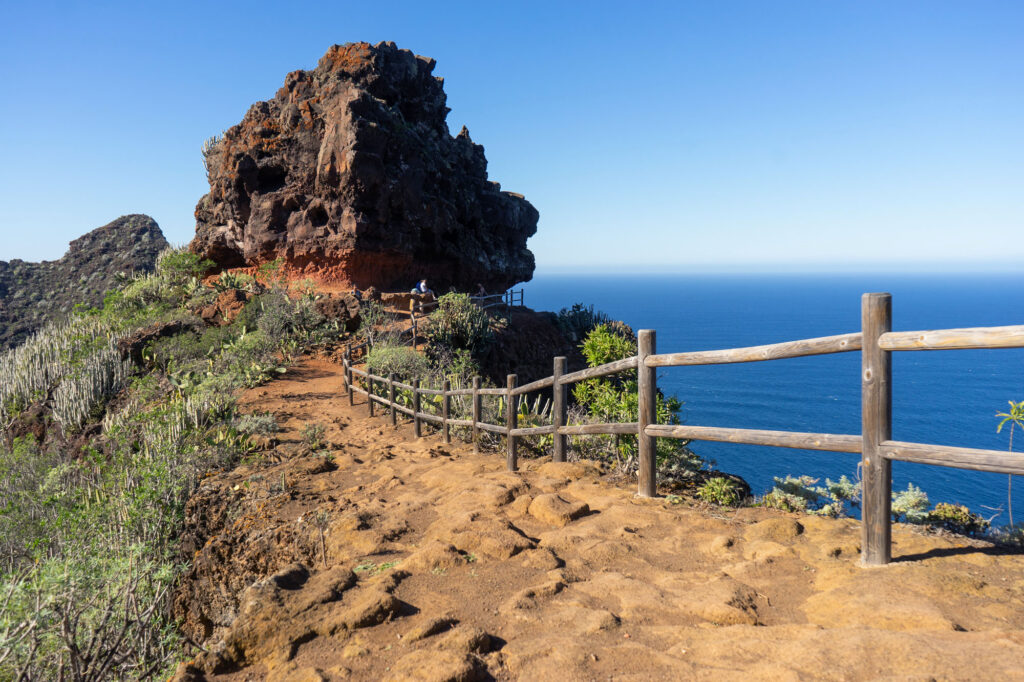 Our hike began in the old-growth laurisilva forests of the Anaga natural reserve, which we've become so familiar with. Before long, though, we emerged into more open country, marked by cacti and volcanic rocks. It was a beautiful winter day, with the a cloudless sky, and the forest seemed more colorful and alive than usual.
Our trail passed through the town of Chimada, which rang a bell for some reason… oh yes! A week ago, while eating at our favorite restaurant on Tenerife, El Risco (near El Tanque), we'd had a conversation about this town. Apparently, there's a guy who lives in the caves of Chimada and serenades passers-by with his guitar. We had to find him!
We didn't have to search long. Actually, it was more like he found us … maybe he has some kind of warning system that alerts him to visitors. But before the serenading could begin, there was something important he needed us to see: his new washing machine. After we had demonstrated an appropriate amount of enthusiasm over his life-changing gadget, he disappeared inside his cave, reemerging with his ukulele, and treated us to a private concert of folk songs. I think he would have continued playing as long as we wanted. Eventually, we had to back away, waving and saying "adios" while he went on strumming and singing.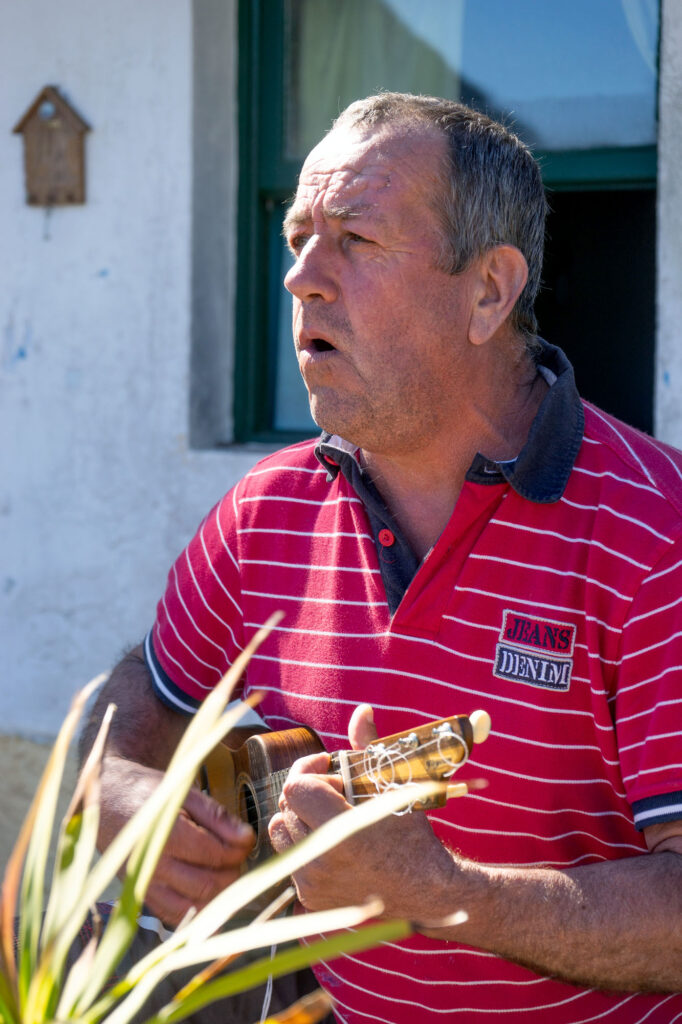 Eventually we neared the coast, and found a huge volcanic rock sitting precariously on the cliff, where we took a break and enjoyed an incredible view. We started the descent to Punta del Hidalgo, every step taking us closer to the water and the end of our journey. Once in town, we ordered a well-deserved plate of papas arrugadas, then hopped on a bus. In order to reach Cruz del Carmen, we had to switch once in Las Canteras, but this went smoothly … bus connections don't usually work out that way on Tenerife, and we had been prepared to wait up to an hour.
It had been a wonderful day out. This is an easy downhill hike, which took about five hours, and one we can certainly recommend. It's described in the Rother guide to hiking in Tenerife. (Amazon Affiliate Link)
A Hike from Cruz del Carmen to Punta del Hidalgo