A Walk through the Macizo de Teno
What the Anaga mountain range is to eastern Tenerife, so is the Teno to the west. This natural reserve occupies the entire northwestern corner of the island, and although it's less forested than the Anaga, it's just as breathtaking. We spent a day hiking around its valleys and peaks.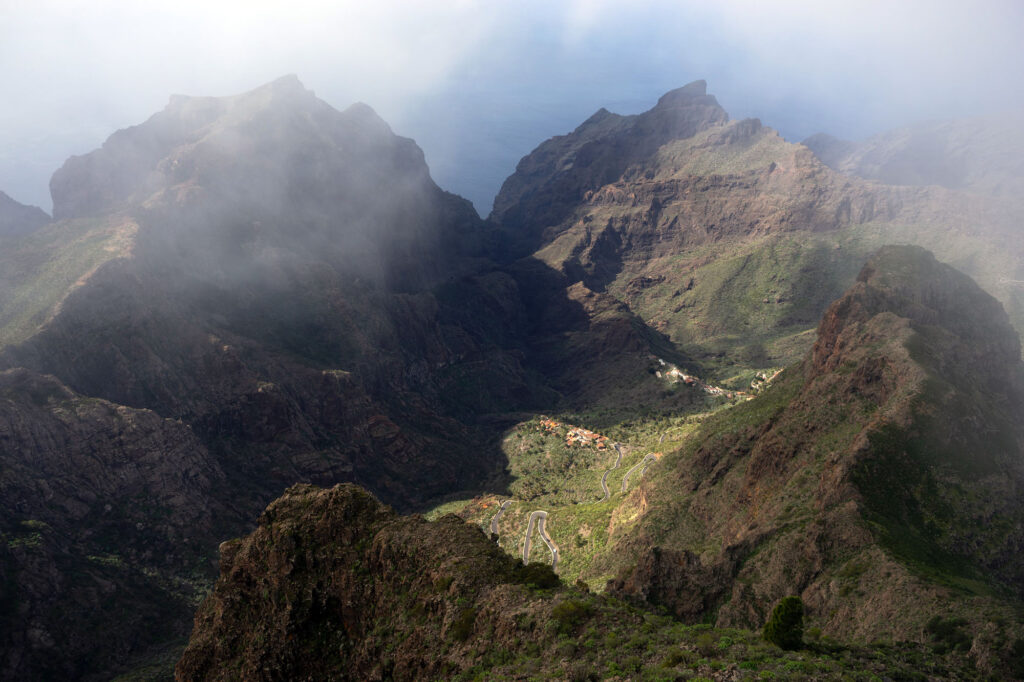 Just as in Anaga, there are limitless possibilities for hikes in the Macizo de Teno, along a remarkable network of well-worn paths. This area was settled by the Guanches, more than a thousand years before the arrival of the Spanish, and the trails they used to travel from village to village are still there, trodden immutably into the landscape after centuries of use.
The path we chose (suggested by Rother's guide to hiking in Tenerife) started at Restaurante Fleytas [location], between the towns of Erjos and Santiago del Teide. Our circular trail would take us to a couple small summits, the Cruz de Gala and Pico Verde, before returning to the restaurant through ancient laurel forests. And it turned out to be just as wonderful as it sounded.
The walk started ordinarily enough, through a strange valley of high grass, but within an hour, we were properly into the mountain range, looking out over unbelievable mountain vistas and the Atlantic to the west, the island of La Gomera clearly visible and surprisingly close from shore. Our trail led us deep into the mountains, and we even took a detour to scramble up to the tip-top of the Pico Verde.
It's not just sun-bathers who will find a lot to love about Tenerife; hikers are also spoiled with an overwhelming array of options. In fact, this seems like the perfect destination for couples who are into different activities. If your spouse's predilection for laying on the beach all day is boring you to insanity, you can hop in the car, complete an amazing hike, and be back on the sand before sunset.
-Post contains an Amazon Affiliate Link
More Macizo de Teno Photos