Casa Museo Cayetano Gómez Felipe
Jürgen and I are very much "plan-ahead" guys. When we leave the house, we know exactly what we're going to do; otherwise, we'd never be able to cram so much into 91 short days. But we also leave ourselves open to surprises… such as our visit to the House-Museum of Cayetano Gómez Felipe in La Laguna. And these spontaneous experiences often turn out to be among our favorites.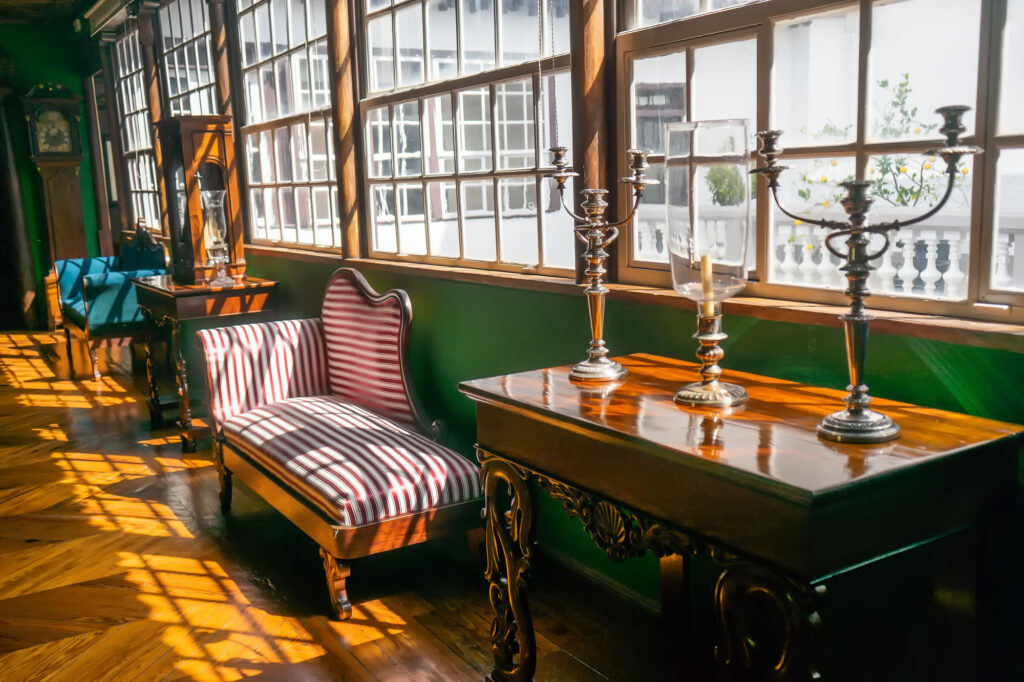 Our plan was to visit the church of La Concepción, and the bustling plaza packed with bars just to its south. The church was kind of bland (we were probably just tired of churches by this point), and we found ourselves with extra time. Devil Mike tugged my left earlobe, "This might mean an extra round of drinks in the plaza". Angel Mike whispered sweetly into my right ear, "Why, look across the street! An interesting museum we've never heard of."
"Shut up, Angel Mike", I hissed, "Jürgen will hear you!" But it was too late. He'd overheard enough to turn his head and spot the museum; dejected, me and my Devil-self agreed to go.
I'm glad we did, though, because this was one of the best things we did in La Laguna, and it's surprising that we had never heard of it. The house dates from the 18th century, and was most recently the property of Cayetano Gómez Felipe: a collector from La Palma, who lived here until his death in 1978. The rooms are packed with his art and antiques, many of which relate to traditional life on the Canary Islands.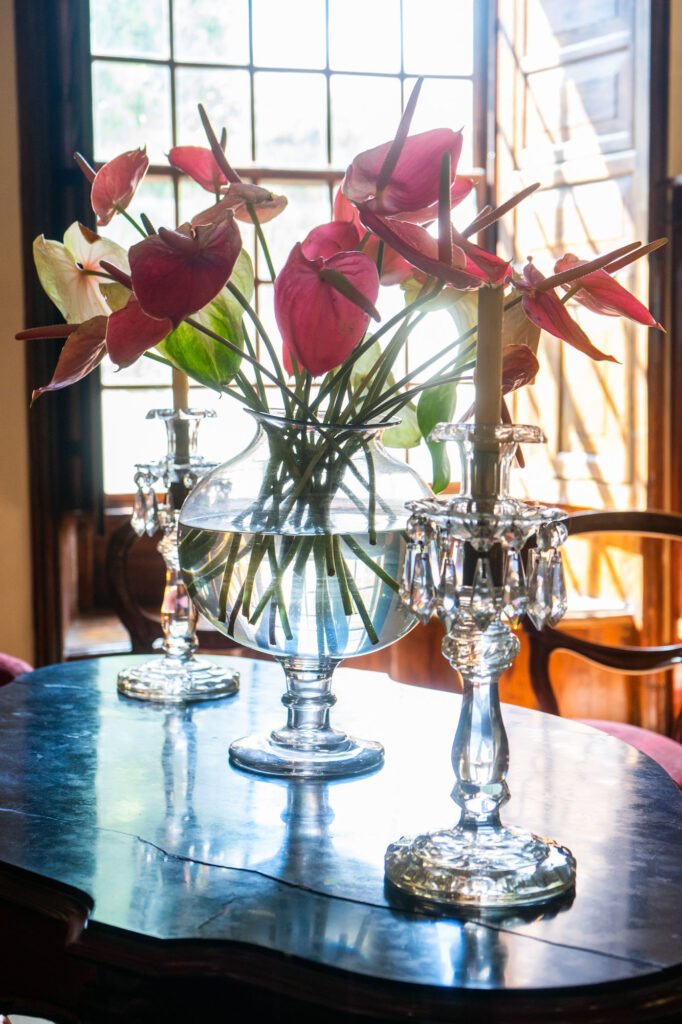 We lucked out, and were in time to join the last tour of the day — without a tour, you're only permitted into the courtyard. Our little group visited the various rooms of the house, all of them dedicated to a different type of collectable. The artwork and objects were fine, but we most appreciated the house's classic Canarian architecture, and the incredible views over the church of the La Concepción, just across the street. The day was coming to an end, and the way in which the low light splayed through the big windows and into the courtyard was breathtaking.
As we left, I begrudgingly admitted to Angel Mike that this was a good idea after all. "Why you're very welcome", he squeaked, perched smugly on my shoulder. "And look, we still have time for a beer! Just one though, and it will have to be a small one, but that's alright! It's healthier, right, pal?"
He never saw the flick coming.
More Casa Museo Cayetano Gómez Felipe Photos