San Cristóbal de La Laguna
The historic capital of the Canary Islands, San Cristóbal de La Laguna (more commonly shortened to La Laguna) is still considered to be the archipelago's cultural heart. We'd be spending a lot of time here during our 91 days on Tenerife, since our home village of Las Mercedes is just up the road, about five minutes by car.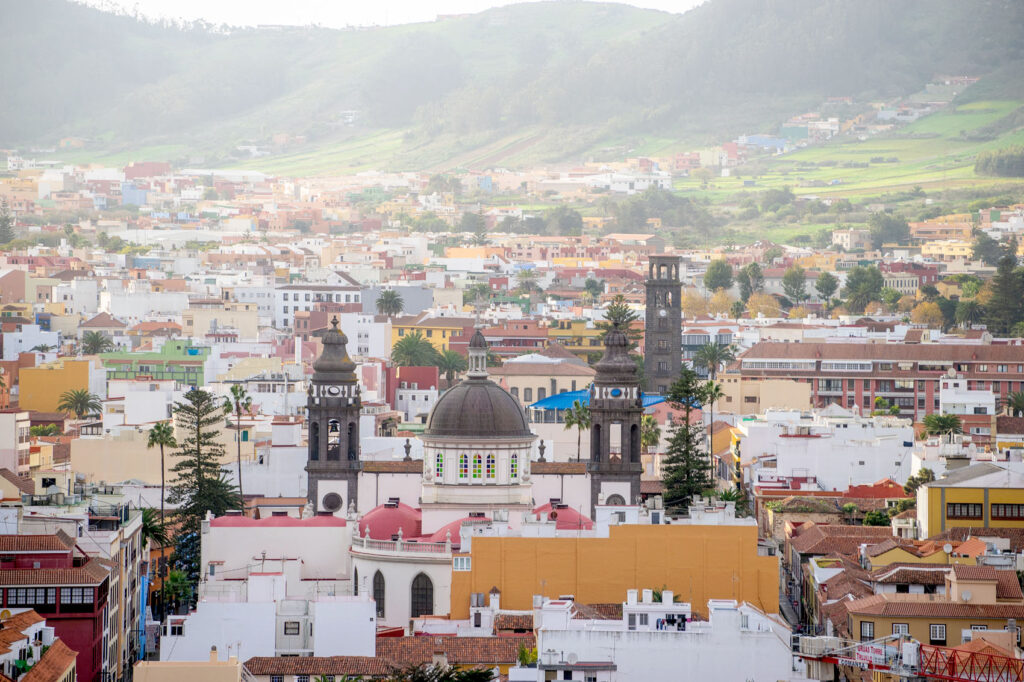 Santa Cruz might be the present-day capital of the Canary Islands, but La Laguna is where everything started. When Alonso Fernández de Lugo conquered Tenerife in 1496, it was here that he established the main city. Set at a high altitude, around a lake which had formed at the base of a wide valley, La Laguna was already an area settled by the natives, and one with a superior connection to both the northern and southern coasts, without being susceptible to the pirate raids which frequently plagued the island.
La Universidad de La Laguna was founded in 1701 as the first university in the Canary Islands, and remained the only university until the 1980s. Today, it's considered one of the top institutes of higher learning in all Spain. With an enrollment of around 30,000, it's helped to keep the population of La Laguna young. This might be the most historic city on Tenerife, but it's also the most culturally vibrant, with a thriving nightlife.
We'll be visiting La Laguna so much during our 91 Days on Tenerife, that it could practically be considered our actual home base. Every other day, we end up driving down the hill, and parking in the same lot just outside the old town. The heart of the city is completely closed to traffic; in 1999, La Laguna was declared a UNESCO World Heritage Site, for its rich patrimony, churches and buildings, and its unique status as a model for American cities. The Canary Islands were a staging zone for Spain's conquest of the New World, and specifically the urban layout of La Laguna was prepared with colonial expansion in mind. This was Spain's first unfortified city, and served as a test site for the grid-like patterns which so many early towns around the Americas would adopt.
So, La Laguna is historic and steeped in tradition, but with its youthful population and bustling city life, it also feels completely modern. During our first day in town, we visited both a gothic church from the 16th century and an IKEA. We marveled at the cathedral, and then squeezed past a group of students smoking on the sidewalk to get inside a comics shop.
We'll be writing a lot more about La Laguna throughout the coming weeks. For now, enjoy some of our initial photographic impressions of this jewel of the Canaries.
More San Cristóbal de La Laguna Photos: