La Montaña Blanca – At the Foothills of the Teide
Located in the center of Tenerife and dominating the horizon, the Teide volcano is an overwhelming physical presence on the island. For our final excursion, we decided to put ourselves once more in its shadow, by hiking along the Montaña Blanca. We couldn't say goodbye to Tenerife without tipping our hat to the Teide.
Usually, any hiking path in the Teide National Park begins with a sharp ascent… but today we started by walking down a hill, into a lava-strewn landscape in the opposite direction from the Montaña Blanca. Called the Minas de San José, this area had always drawn our attention whenever we drove past, and it was worth tacking another five kilometers onto our hike, in order to check it out up-close.
Eventually our path led back to the road, which we crossed in order to begin the Montaña Blanca hike in earnest. This is a popular trail on Tenerife, because it serves as the first stage for an ascent up to the Teide's summit, but also because it's beautiful in its own right. The trail continues for eight kilometers, cutting through a wild variety of volcanic landscapes, and even if you're not continuing on to the refuge, it's worth checking out.
During this hike, we fell into lengthy silences… we're normally fairly chatty while trekking, especially when we have friends with us (as we did today). This would be our final adventure on the island, but our silence wasn't due to any type of melancholy. Instead, it was as though both Jürgen and I were simply concentrating on the beauty of the landscape. After three months on Tenerife, we had become extremely familiar with the Cañadas of the Teide, and we wanted to imprint the images indelibly onto our brains. Years later, I wanted to be able to close my eyes, and remember every detail.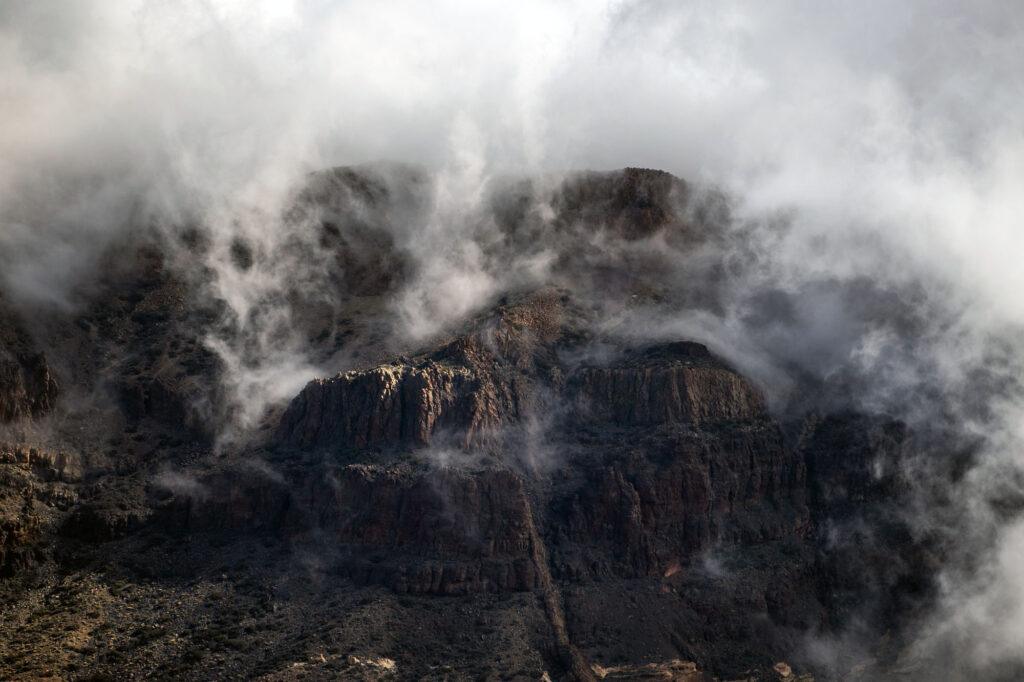 The photos help. I'm terrible at recalling minutia, but looking at these pictures, I'm able to remember the chill of the wind, the strength of the sun, the reduced oxygen in the air… and the dizzying knowledge that we hiking through one of the world's most remarkable places.
More Montaña Blanca Photos: