If Taborno were located anywhere else, the day would have been an absolute failure. The one thing we had planned on doing, didn't work out… but look at these views! We weren't able to find any suitable replacement activity… except from checking out these amazing views! Objectively, the day was a total failure. But man, did we enjoy those views.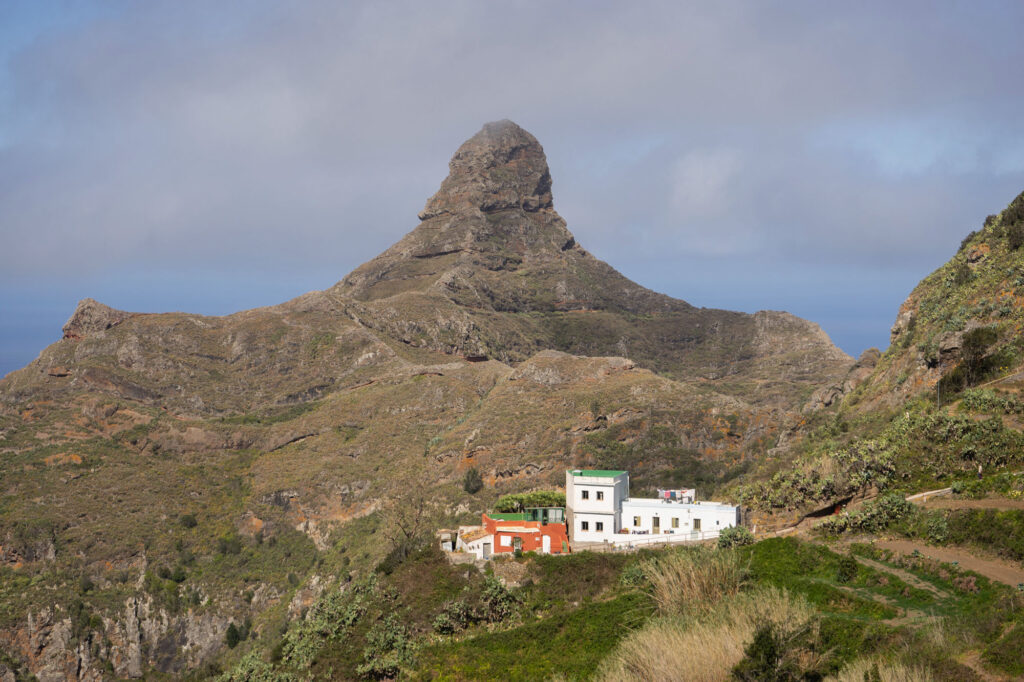 We had felt like doing something crafty, and decided to hunt down a hot tip about a cheese-maker in the hills of Taborno. Arriving in town, we directed ourselves to the only place that was open: a restaurant called "Historias Para No Dormir" … named for a Spanish horror series, this translates to "Stories to Keep You Awake", which is a pretty messed-up thing to name your restaurant located in the middle of nowhere.
"Cheese-maker?" we asked, and they didn't have any idea what we were talking about, so that was that. We had spent over an hour driving into the furthest reaches of the Anaga park, for an adventure that lasted about five minutes. But because our failure happened in this location, the day still turned out to be pretty rewarding.
We made our way to the end of the town, literally the spot where the ground meets a cliff and drops off into a canyon. There, we found a hiking path, which brought us by the Roque de Taborno, an impressive geological rock formation, and past a few farmhouses with forlorn goats braying at what might have the first humans they'd seen in months. The path was short, but had one amazing section with a steep drop, and views over a valley of perfect tranquility.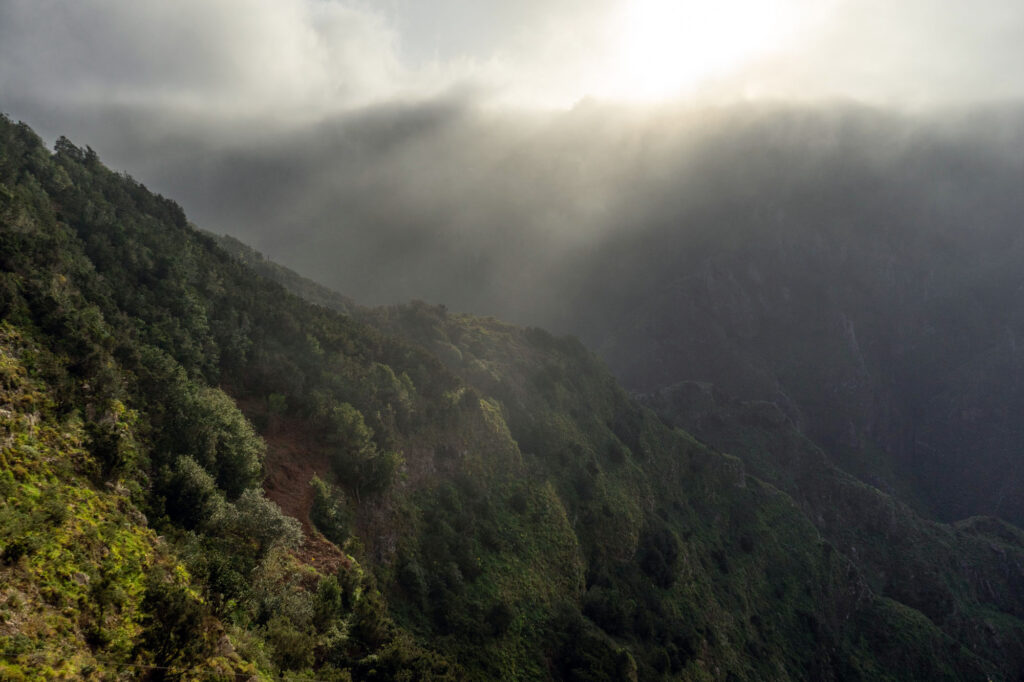 I had half-expected the owners of "Historias Para No Dormir" to follow us into the woods and chop us to bits, but we emerged intact. And on the way to our car, we heard someone calling us. A guy inside Taborno's town hall / restaurant / social center, had seen us and wanted to give us eggs. So there we sat, on benches in Taborno's tiny square, unshelling hard-boiled eggs, chatting with a friendly local, and completely forgot about the day's failures. In fact, we were feeling really good about one of the most random days out we've had in quite some time.
More Taborno Photos