An Exquisitely-Planned Hike around the Cañadas
There are two skills which should develop naturally after a long time spent traveling: the ability to prepare intelligent plans, and the ability to execute on those plans. Jürgen and I have spent over ten years exploring the world, so it's always embarrassing to be reminded of how bad we are at things which should be second-nature by now. And it's a testament to Tenerife that, even if you've failed at the most basic prep-work, it's likely that you'll still have a good day.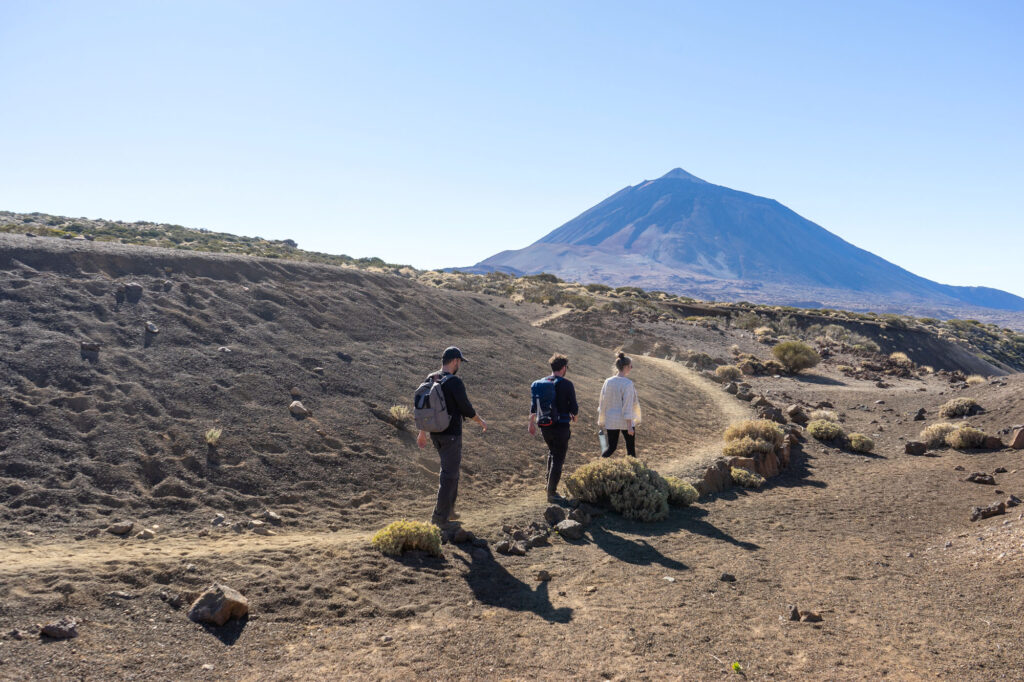 We had friends visiting from Valencia, and we wanted to take them on a hike… so after sleeping in, and a long lunch, we piled into the car and took off towards the Cañadas del Teide. Halfway there, we realized it was way too late in the day for a "real" hike. Three-quarters of the way there (and about 30 minutes past the last gas station), we realized we might not have enough gas to get home. And when we actually arrived, we realized we had no idea which hike we even wanted to do.
We needed help, so went directly to the tourist information office at Portillo Alto, where we were received by a woman determined to rescue our day. The first hike she suggested was too long. The next was too far away, and we didn't have enough gas. The third was a hike we'd already done. But the fourth suggestion was perfect: a walk between the mountains of Cerrillar and Maja. And we could get there without driving.
This hike really was great, and if our friends hadn't already been witness to our fumbling panic, we could have pretended that it was the plan all along. This circular walk started easily, with a nice, slow ascent up the slopes, through landscapes of scrubby brush. But it became really spectacular once we turned toward the south, and then back towards the west — with bizarre rock formations and a permanent view of the Teide on the horizon.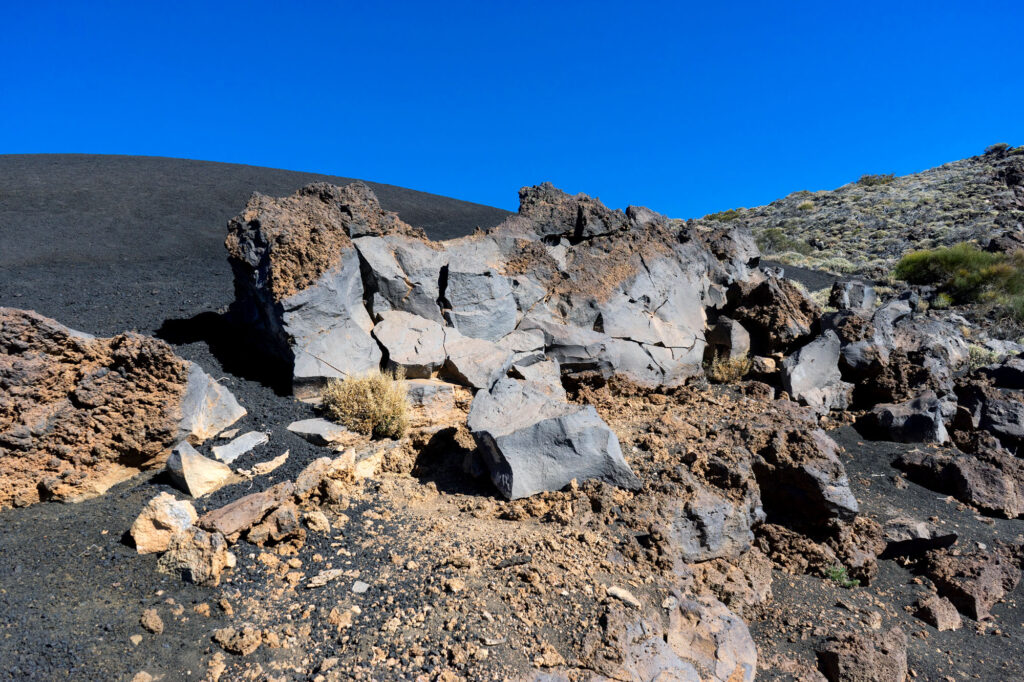 We took a water break in the shade of a rock, and I used the opportunity to study the hiking map the tourist office had supplied us with. In the Cañadas, there are 41 named routes, of varying lengths and difficulties, and I can imagine that all of them are worthwhile. This landscape is so otherworldly and unique, you could probably have an excellent day out just walking aimlessly in some random direction. So, in some ways, our lack of preparation wasn't really all that outrageous — just get to the park, and things will work themselves out.
Yeah, that was the plan all along!
More Photos from this Cañadas Hike