Tenerife still boasts some places of great natural beauty which are almost completely off-the-radar, such as the forgotten village of Batan. But most areas of potential touristic interest have long since been "discovered". Many of these are still must-see despite the crowds, like the Roques de Garcia. But some of them are like Los Gigantes: over-run, obnoxious places you'd do well to avoid.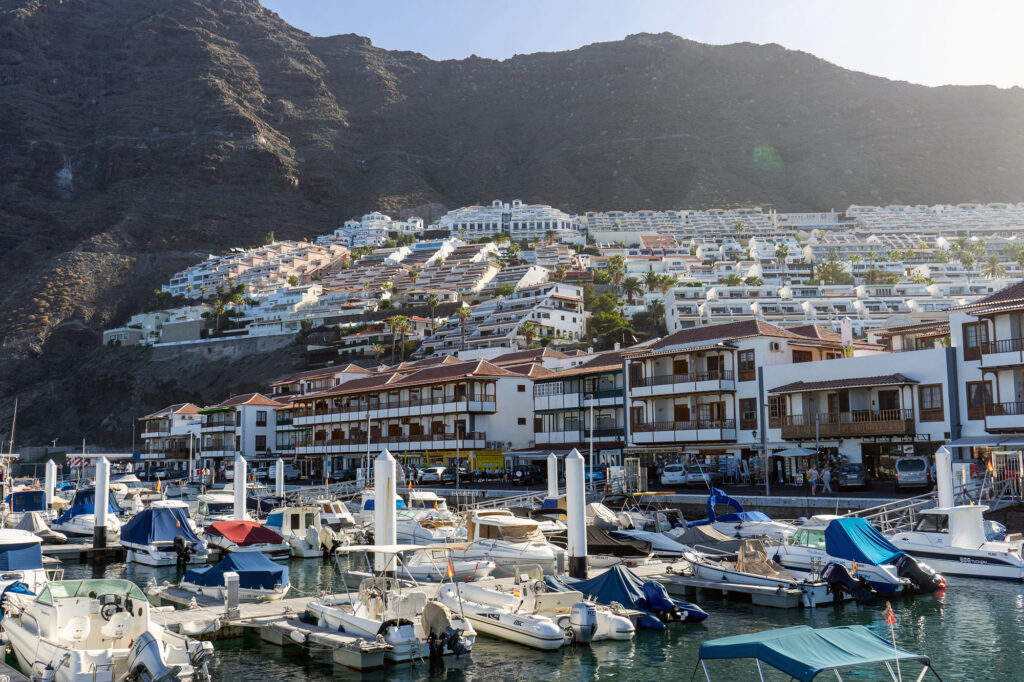 It is beyond my comprehension why anyone would voluntarily choose to spend their holiday in Los Gigantes, a town which easily ranked as our least favorite from the 91 days we spent on Tenerife. We'll admit that the location is breathtaking, but everything else about it is awful. The city is a British project that was built up in the 1960s. It doesn't seem as though much has changed from that era — which I mean in a completely negative way.
"Oh, but there are the cliffs! The famous Acantilados de los Gigantes! Surely, you must recognize the glory of this breathtaking geological formation!"
Sure, there are cliffs. And I suppose they're even impressive! But you can't get close to them, unless you're willing to take an overpriced boat ride — and during our visit, even those were suspended due to the presence of a rare eagle. So you're left to admire the cliffs from far across the bay. The effect is underwhelming, to say the least. You're supposed to be able to hike there, but because of a long-simmering argument over tourist dollars between the two towns on either end of the hike, it's been walled off.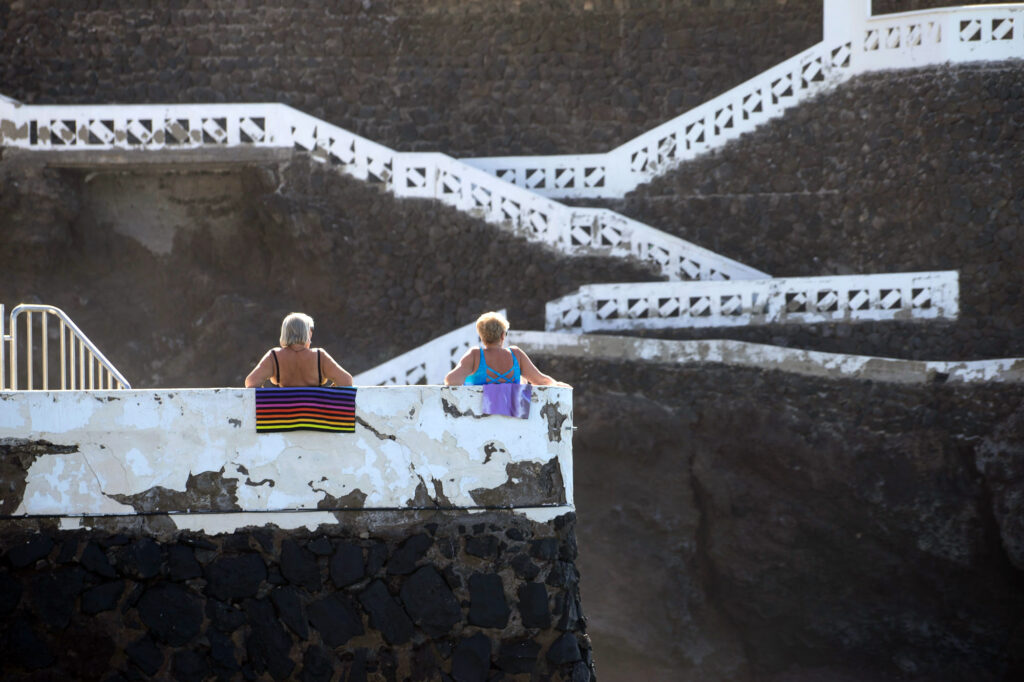 Somehow, we ended up in Los Gigantes three times! Three times did we have to choke down our distaste! The first was to view the cliffs… uninspiring. The second was a failed attempt to go on a whale-watching tour — due to two traffic jams, we were delayed by over an hour, and missed our boat. The third was a successful whale trip. (This was actually awesome, and one of the highlights of our time in Tenerife.)
In conclusion, unless you're going on a whale tour, avoid Los Gigantes. Satiate your curiosity with our pictures, and go somewhere else on Tenerife. Literally anywhere would be better.
More Los Gigantes Photos: