The Natural Baths of Bajamar and Garachico
Tenerife's northern coast is defined by the untamed ocean which pounds its shores. The waves are great for surfers and photographers, but if you want to take a dip in the water, you have to wait for a calm day… which doesn't happen too often. For that reason, many towns in the north have created natural pools, fed with water from the Atlantic, but protected from the most violent waves.
We first saw such baths while visiting Garachico. The hardened lava from the catastrophic 1703 eruption which destroyed the town has been converted into an interconnected set of pools, slightly elevated from sea level. It's a gorgeous and evocative place to go swimming, but frustratingly, we had forgotten to bring our swim trunks, and there were enough others there, we didn't feel like stripping down to our undies.
We'd have another chance at Bajamar, which lies on the northeastern coast of Tenerife. Here, a massive basin has been carved out, immediately next to the sea… and this town is also where we witnessed the most amazing waves crashing against the rocks, spouting ten meters into the air.
This was early February, and the water was cold, but I was determined to go swimming in one of Tenerife's famous natural baths at least once. Besides, we had arrived late in the day, close to sunset, and I would have the gigantic pool almost completely to myself. It took a few minutes, and some rapid laps from end to end, before I warmed up, but the experience was worth the chill. I paused at the edge of the pool, to watch the massive waves come in, and was knocked backwards by the force of one smashing against the rocks.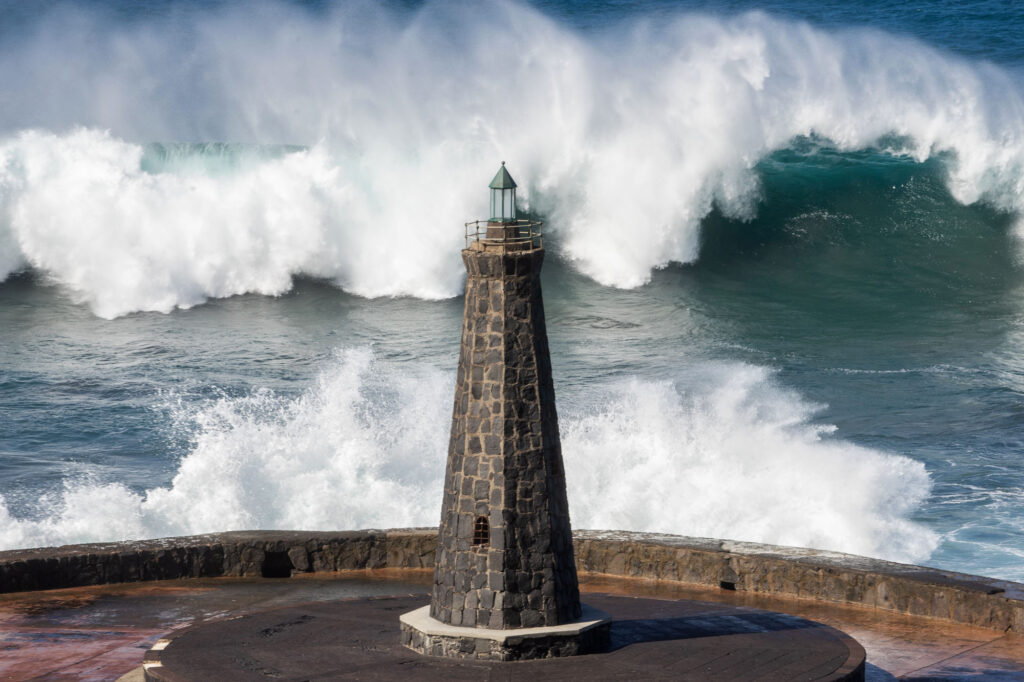 Garachico and Bajamar are far from the only two towns on Tenerife to feature natural pools. Some are only open in summer, while others are private or cost money. But spend much time driving along the northern coast, and you'll surely find a few that you can't resist jumping into. It's a funny sensation… swimming in ocean water without actually being in the ocean.
More Photos of the Natural Baths in Garachico
More Photos of the Natural Pools in Bajamar