The day after visiting Batan, one of the Anaga region's most secluded towns, we drove out to its most well-known. I mean "well-known" in sense relative to the Anaga forest; Taganana is still completely unknown by any other standard. The town lays along the northern coast of Tenerife; difficult to reach, but it's become something of a magnet for surfers, and people looking to get away from it all.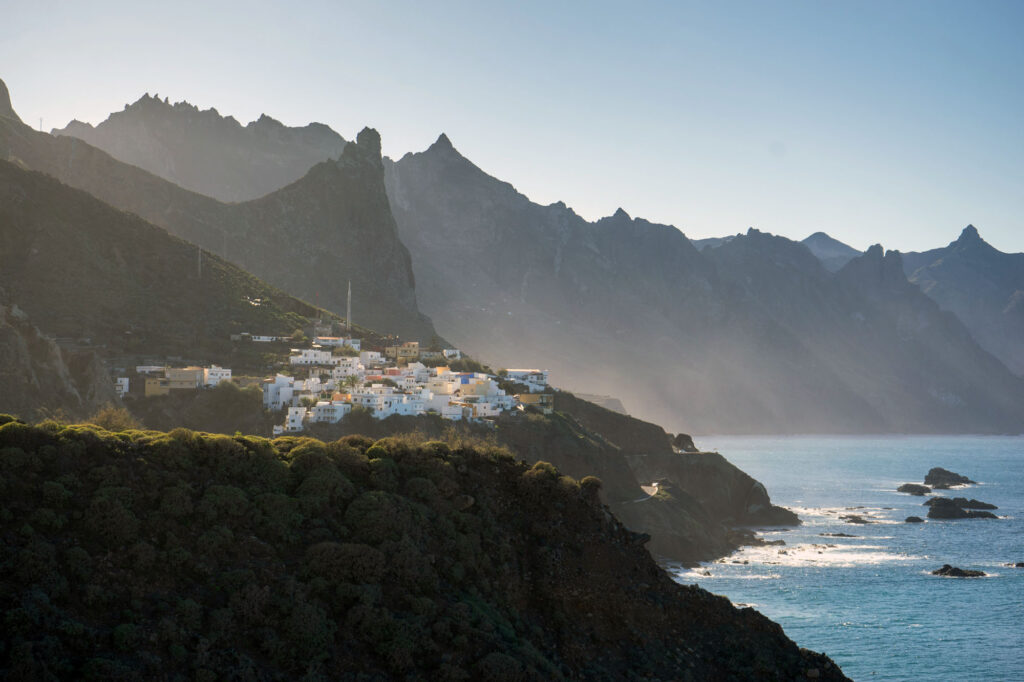 Although it's just 30 kilometers away from La Laguna, you're likely to need over an hour to reach Taganana, thanks to the difficulties of driving through the Anaga natural reserve. Although long, the drive is gorgeous, and you'll probably stop a few times along the way.
We've gushed before about the magnificence of the Anaga region and, once the forest subsides, you'll get your first view of Taganana and the valley in which it lies. The town looks larger than its year-round population of 500 might suggest; the nucleus is up in the hills, with then a string of restaurants, small hotels and apartments lining the beach. It's one of the oldest settlements on Tenerife and has enjoyed a measure of independence for much of its history.
We went directly to the beach; it was a beautiful Sunday afternoon, and I mustered the courage to jump into the water — the first time I'd actually been swimming in our two months on Tenerife. This was late January, and the water was cold, but surprisingly tolerable and I warmed up quick. I had decided to brave the Atlantic for two reasons: (a) I wasn't about to visit Tenerife for 91 days and not once go swimming, and (b) I wanted to work up an appetite for Mama Africa.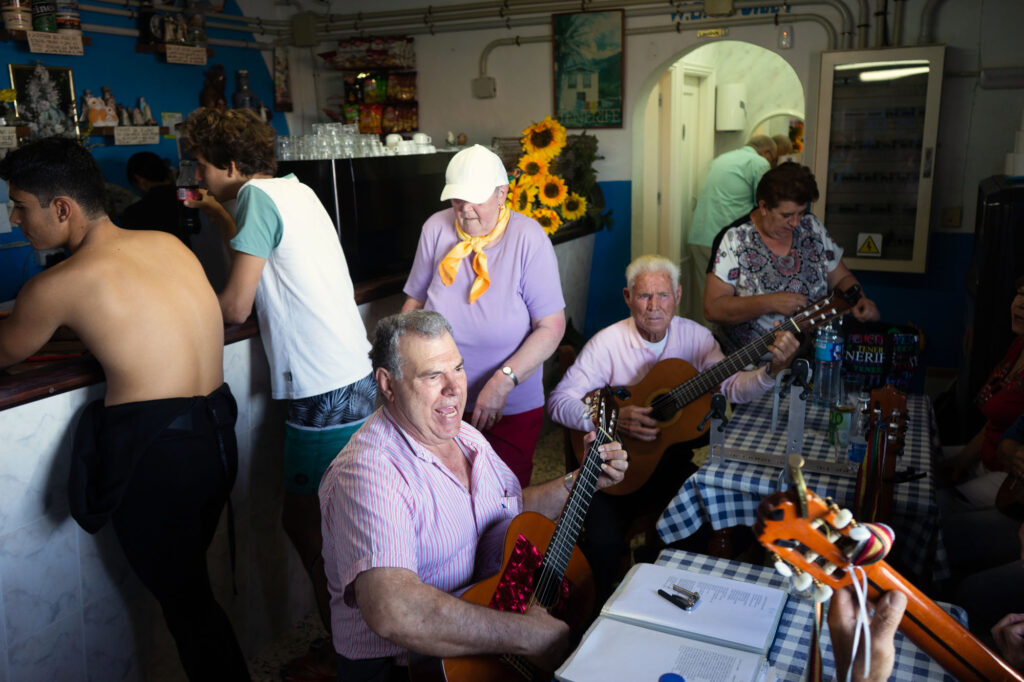 There are a bunch of restaurants in Taganana, but multiple locals had instructed us to choose Casa Mama Africa, found directly across from the town beach. And it was just as good as we'd heard. We claimed a table outside, then sat back to enjoy the view, the live traditional music being played inside the restaurant, the local wine, and the incredible fried fish.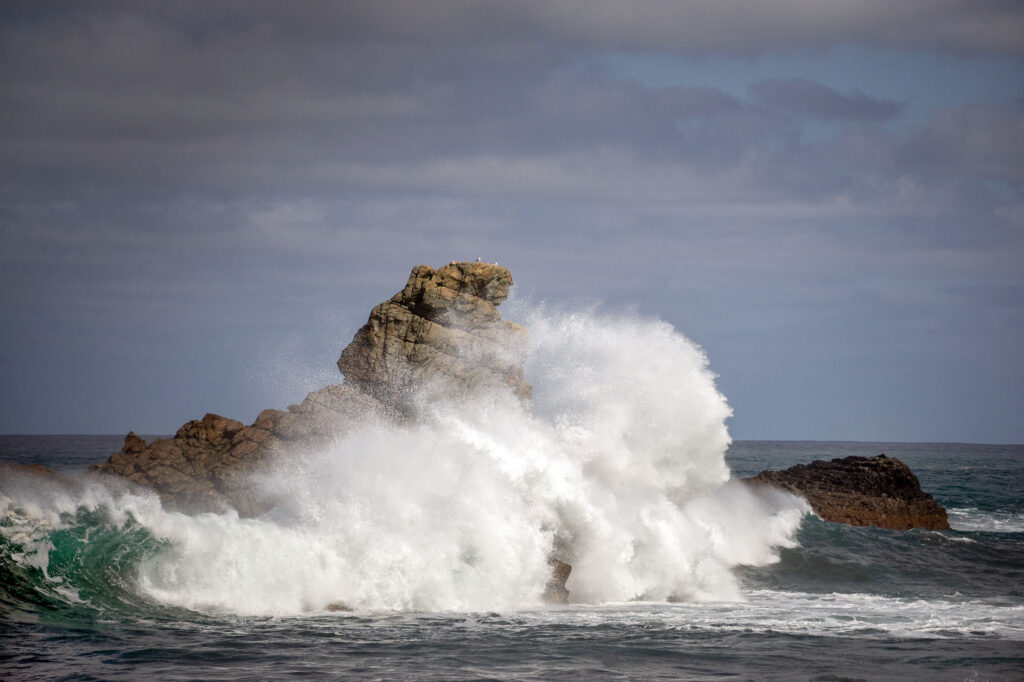 After eating, we continued up the coast a couple kilometers, to the beach of Benijo. Now this is really a surfer's beach. All along the road, camper vans were parked, housing a significant community of long-term, long-haired surfer dudes and dudettes. This must have been a particularly fine day for their sport, because they were all in the water, narrowly dodging each other with their boards.
More Taganana Photos