The Linen-Producing Village of Batan
The mountains and forests of Tenerife are full of surprises. You can set out into the hills at random, and feel confident that you'll encounter something unforgettable, whether that's an unmarked trail leading to a glorious viewpoint, or a charming town you'd never heard of. We discovered Batan in this way, having set out in our car, without any itinerary… and it was among our best excursions on Tenerife.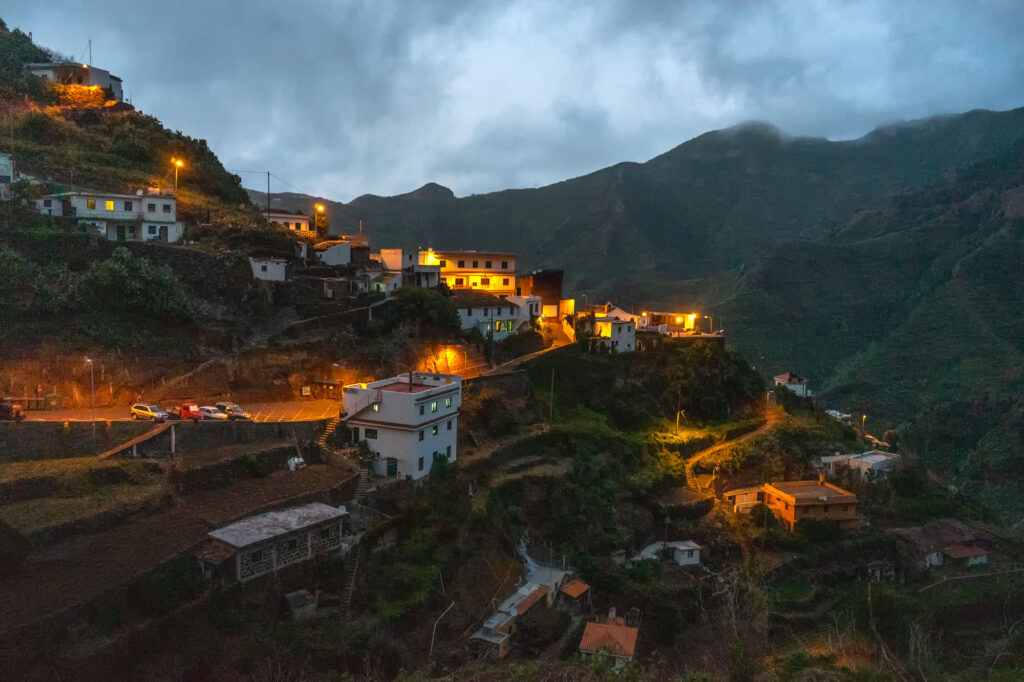 First, a quick (and unsolicited) plug for the mapping app called Locus. If you're a hiker, this is an awesome tool, allowing you to load up a huge variety of maps on your phone. You can import GPX data from other sources (Wikiloc, for example), as well as record and export your own hikes. And it's all free (though there is an Pro version for $11). The best thing about it is the maps themselves — we use Open Street Maps Hiking, which includes an impossible number of trails, regardless of how overgrown, or minor they are. Using Locus, we've discovered areas of Anaga that very few people reach, along paths that don't seem to have been trodden since the Guanches.
Back to Batan. Upon arriving, we instantly fell in love with the place. The town is nothing more than a smattering of houses splashed across the rugged landscape of Anaga; some dwellings relatively high on the hills, others deep within the ravine. We parked in what I suppose must be described as the "town square" — collecting Batan's parking lot, bus stop, bar, church — and wandered past the tiniest "playground" I've ever seen, up to a viewpoint over the valley.
Here, we read about Batan's past as a flax-producing town. A trail began from behind the church, down into lower Batan, around the fields in which flax was grown, past the rocks upon which the fiber was beaten, and the rock basins in which it was washed. Along the way, surprisingly informative signs brought the lives of Batan's early inhabitants into focus. I don't know why I patronizingly describe the quality of signs as "surprising"… I just didn't expect such a well-written trail guide in this far-flung village.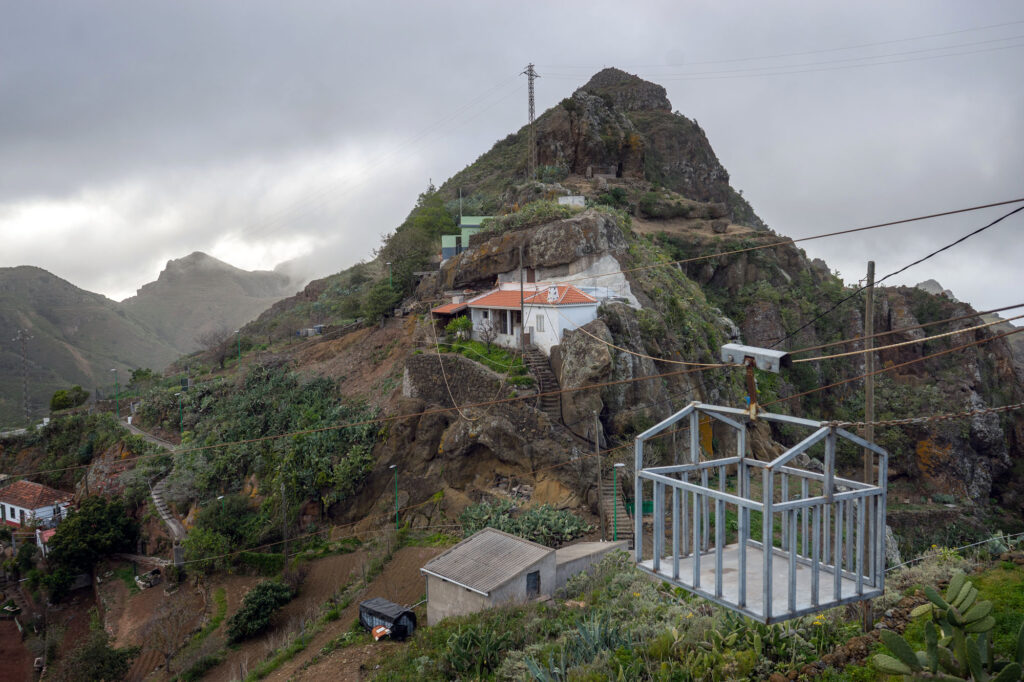 The trail was interesting, the nature was breathtaking, and the town looked as though it was ripped straight from the 1500s. Except for the power lines criss-crossing the valley, there was not a shred of evidence that we were in the present day. No sounds except birds, the occasional barking dog, and the calls of neighbors, who apparently communicate up and down the valley by shouting.
The trail took us about an hour, and is one we can absolutely recommend. If you time your trip right, you can finish up with a beer in the town bar, which itself features a wonderful view over the landscape of Batan.
More Batan Photos