Arepas: A Taste of Venezuela on the Canaries
Throughout the age of industrialization, the Canary Islands experienced massive immigration to the New World. Later, the current of people began flowing in the other direction. People from across Latin America settled down in the Canaries, including a large number of Venezuelans… and you know they weren't going to leave their arepas behind. Today, these little sandwiches have become a staple of Tenerife's cuisine.
Tinerfeños adore their arepas. The sandwiches might have been imported by Venezuelans, but they've become entirely embraced by the local populace. You'll find arepa shops in almost every town on the island, and usually more than one. La Laguna must have dozens. Arepas are small pocket-like tortillas of corn bread, stuffed with anything you can imagine: avocado, ham, cheese, onions, sausage, egg, almogrote, and hot pepper.
Yeah, hot peppers. Like, very hot. I'm used to Spanish cuisine being ridiculously non-spicy. Normally, a Spanish dish that says "pica mucho" (very spicy) is about as dangerous as celery. So, I went ahead and ordered an arepa called "Diablo", confidently dismissing the warnings on the menu. This was one of the spiciest foods I've ever put in my mouth, and I didn't come close to finishing it. After two bites, I was sweating and bug-eyed, unable to concentrate. The waiter must have known this would happen, because he waltzed right over with a glass of milk, that he had already prepared.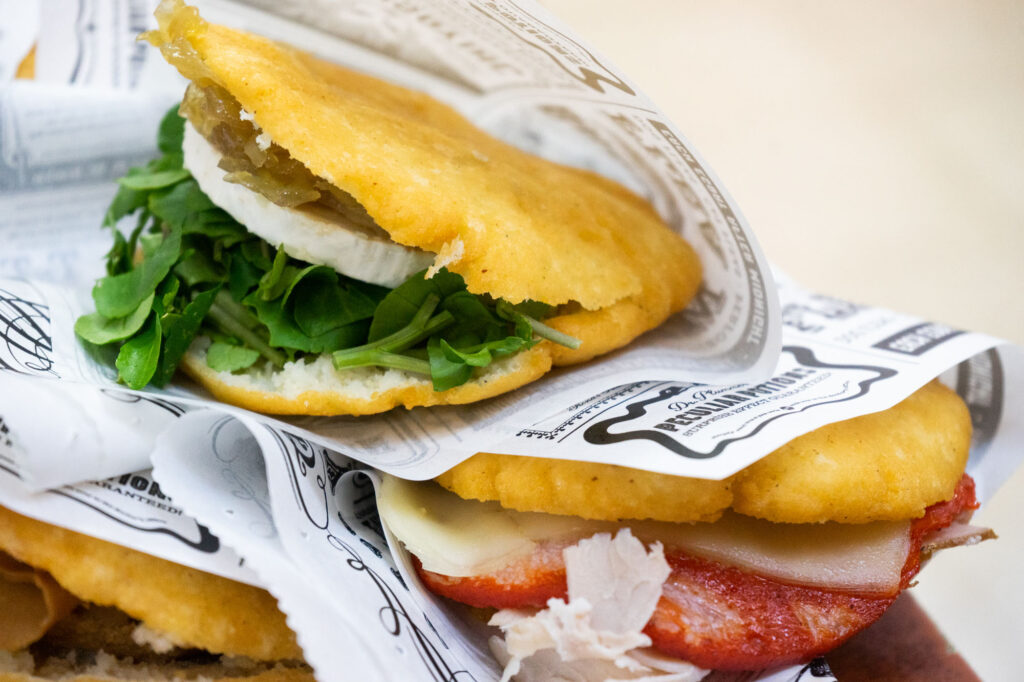 But I can't let one scarring experience keep me down! There are so many spots on Tenerife to try arepas out, and we went to a bunch of them. These are generally humble, neighborhood joints which seem to be of similar quality, but a couple of our favorites are Arepera 23, which caters to students, Arepera Bolivar, and Arepera Punto Criollo, where I ordered the Diablo — try it out if you want, but don't say you haven't been warned!
More Arepa Photos