A New View of the Teide: From the West
We had approached the Cañadas del Teide from the north, the east, and the south… and that left just one mark on the compass. After hiking through the mountainous landscape of Teno, we returned home not along the coast (though this would have been faster) but up and across the center of the island. And we discovered that the western approach to the Teide national park might be the most spectacular of all.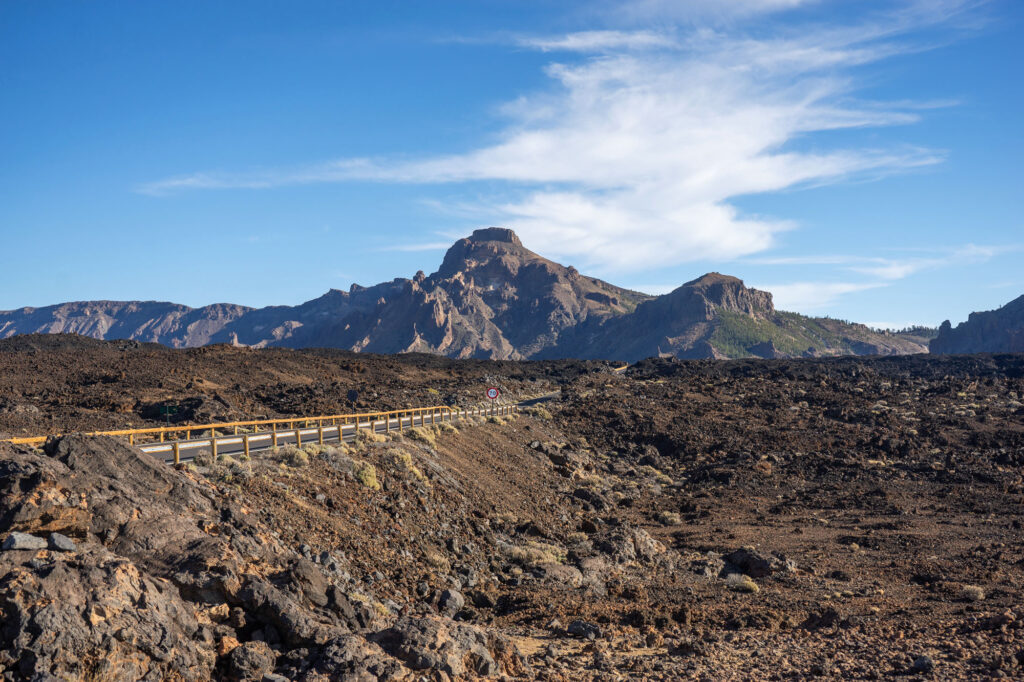 We've written before about the various roads with access to the Teide park, which correspond neatly with the four cardinal directions. North from Oratava, east from La Laguna, south from Vilaflor, and west from Los Gigantes. Each road offers unique perspectives on the volcano's peak and the varied lands which surround it, from dense forests of pine to lava-scorched fields of rock.
The TF-38 begins in the area of Los Gigantes, and climbs sharply into the Teide National Park. Too bad that the road is literally on the other side of the island from our house, because this drive was an experience we'd have been happy to repeat. It was beautiful the whole way through, dotted with lava rocks and shrouded by low-hanging clouds, until we were at the foot of the Pico Viejo, looking up at the multi-hued crater which last exploded in 1798.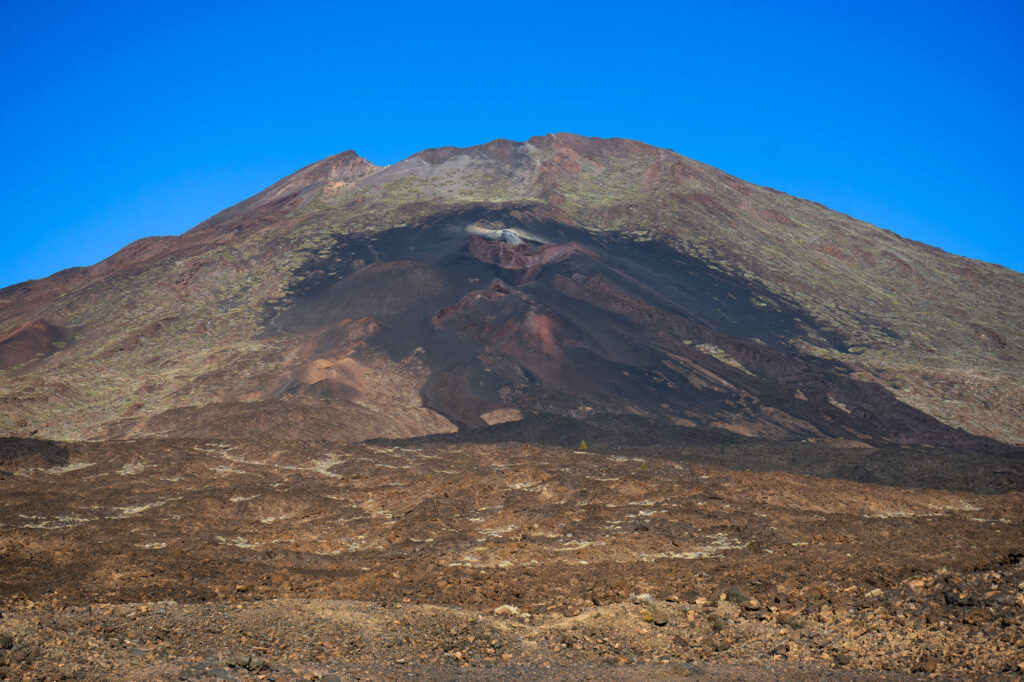 It's easy enough to understand why the Guanches worshiped the Teide, and believed it to be the haunt of both devils and gods. From any direction, its massive, central presence dominates the island, commanding eyes upward. We never tired of exploring the park, and finding new vantage points from which to appreciate Spain's tallest peak.
More Photos of the Teide: from the West