On the second half of a long hike that began with an ascent up the Barranco de Ruiz, we passed through the charming village of San Juan de la Rambla, before continuing along the coastline back to our car. Along the way, we stopped for lunch at an amazing local spot.
Climbing up the ravine had been difficult, but the path back down to sea level was much more relaxed. Before long, we were crossing a foot bridge over the highway and into San Juan de la Rambla. This village of 5000 people was originally two towns, San Juan and La Rambla. With its seaside location, white houses, and ancient, twisting roads, there's a lot to love… and it's so small, I had difficulty imagining it being two separate municipalities.
Besides the little church dating from the mid 1700s, there are no real tourist sights in San Juan de la Rambla, but that's not likely to stop you from falling in love with the place. We walked through town to the balustrade overlooking the sea and the lively main square, where people were having lunch in the sun and enjoying the effects of afternoon wine, if their boisterous volume was anything to judge by.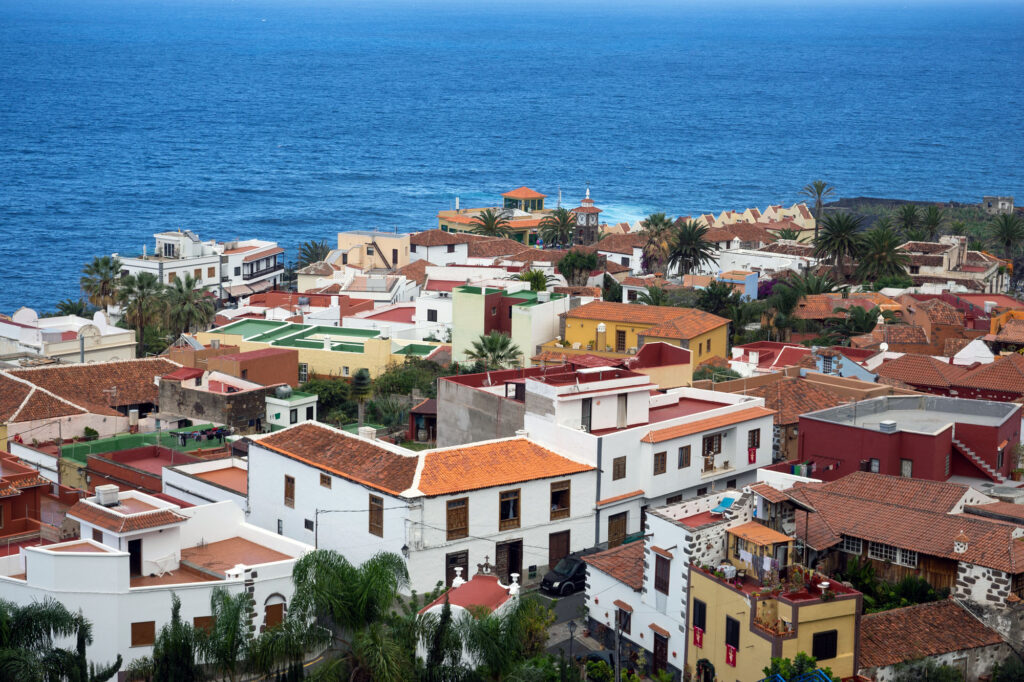 The trail now took us through Las Aguas, a smattering of houses adjacent to San Juan de la Rambla which I'd hesitate to even call a "town". Here, we stopped for lunch at Casa de Mi Madre. We plopped down on a table along the side of the street, but while searching inside for the bathroom, I discovered a fantastic roof terrace, without any other patrons… so we relocated. I had fish, as seemed necessary in this oceanside village, and it was excellent.
After eating, we continued with our hike, which was in its final stretch: a coastal path connecting San Juan de la Rambla to El Rosario, about three kilometers away. This was possibly the best part of the entire day, with the ocean waves crashing underneath us, and a trail of uncommon beauty. We ended up back at our car almost more quickly than we had wanted. This excursion had gone perfectly… great weather, invigorating exercise, delicious food, and gorgeous nature. What more could you ask for?
-Our Tenerife Videos on Youtube