A Hike From the Barranco de Ruiz
It's been a few minutes, so how about another post about Tenerife's fantastic hiking? Today, we'll be looking at the trail which begins at the foot of the Barranco de Ruiz, and leads to the seaside village of San Juan de la Rambla. At about three hours in length, this hike has a bit of everything, and serves as a primer to Tenerife's incredibly varied terrain.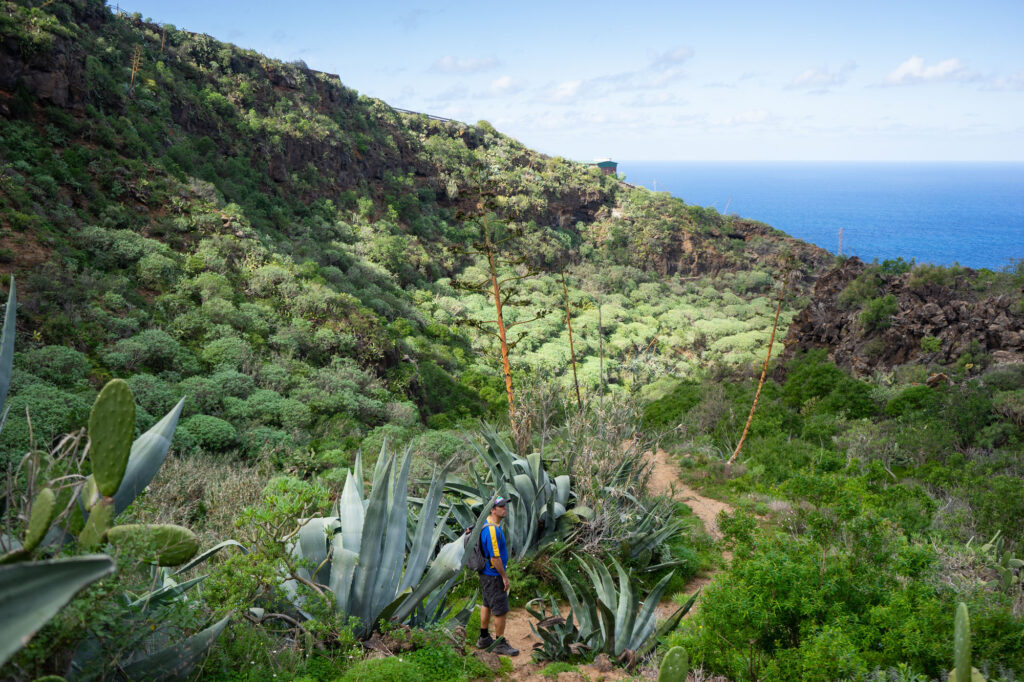 The hike begins with its only difficult stretch: a steep ascent up and into the canyon. Formed by volcanos which sprouted up quickly, then eroded down slowly over millions of years, Tenerife has dozens of ravines like the Barranco de Ruiz. An excellent path runs alongside the wall of this one, and although the ascent is unrelenting, it's surprisingly manageable.
Along the way, you're treated to views of the gorge, and once you've arrived at the top, the entire coastline east and west is visible, from Garachico to Orotava. The hike now enters its "easy" phase, largely along quiet roads that connect the scattered houses and farms of the highland. It was a slow descent back down the considerable hill we had just walked up, and thoroughly enjoyable.
Soon enough, we were back down at the water, crossing a foot bridge over the highway and into San Juan de la Rambla. The second part of our hike would start with a fantastic meal in town, and take us along the coast for a few breathtaking kilometers… but we'll go into more detail in a follow-up post!
– All of our Tenerife Videos on Youtube!