More from Our Visit to Candelaria
We had enjoyed our initial hours of exploring Candelaria, but we really fell for the town during the second half of our day. After a coffee in the immense Plaza Patrona de Canarias, we walked up into the town's elevated historic quarter, saw some artisans craft clay pots, and discovered what might be our favorite restaurant on Tenerife.
Candelaria is by no means a "hidden gem". With its immense Basilica and pleasant little beach, the town draws tons of tourists, both Spanish and foreign. The church is a major site of pilgrimage, and while the city itself hasn't given itself completely over to tourism (in contrast to Puerto de la Cruz), it has definitely taken steps in that direction. I don't know… it's not "bad", we were just never going to fall in love with it.
The Casa las Miquelas
But then, we left the plaza and headed straight up the hill, into the more historic section of Candelaria, and discovered a neighborhood of such charm, that we had to re-evaluate our opinions. So cute, and so quiet, we had the impression that not a single one of the 2.5 million tourists who descend annually upon the city have ever made it up here.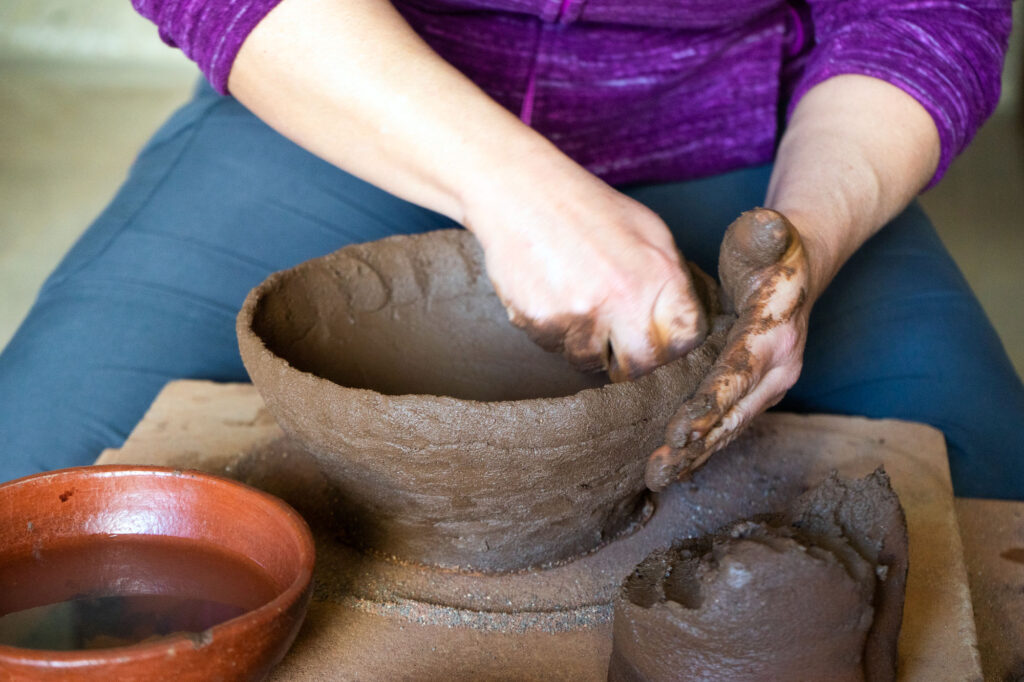 Certainly, the girls in the Centro Alfarero, "Casa las Miquelas", seemed surprised by our sudden appearance. This is a house close to the Church of Santa Ana, which serves as both a ultra-tiny museum dedicated to the traditional craft, and a workspace for its continued practice. We spent probably 45 seconds in the museum, and the rest of our time talking to the girls.
They had seemed about ready to call it a day, but were happy to sit back down and show us how they work. As had been the case in Ghana, where we had also watched people craft clay pots, there's no great secret. But it was interesting to learn that they use earth from the Teide region, and that this has been a specialty of the neighborhood of Santa Ana for centuries. "Las Miquelas" were the last two artisans who worked professionally from this house.
A Hearty Meal after a Long Day Out
Before leaving, we asked them for a restaurant recommendation, and they suggested El Monaguillo, just outside of town. "Although… it's quite loud and they have just local dishes." If that was meant as a warning, it had the opposite effect on us. And indeed, the place was extremely loud, outrageously crowded, and absolutely perfect. We had to wait about 30 minutes for a table, but with cold beers and seats in the sun, that wasn't a problem. The food, served in ridiculous portion sizes, was wonderful… the escaldón was a little work of art, and the chunks of grilled goat cheese… and the meat! Don't even consider ordering one plate just for yourself, these portions are meant to be shared.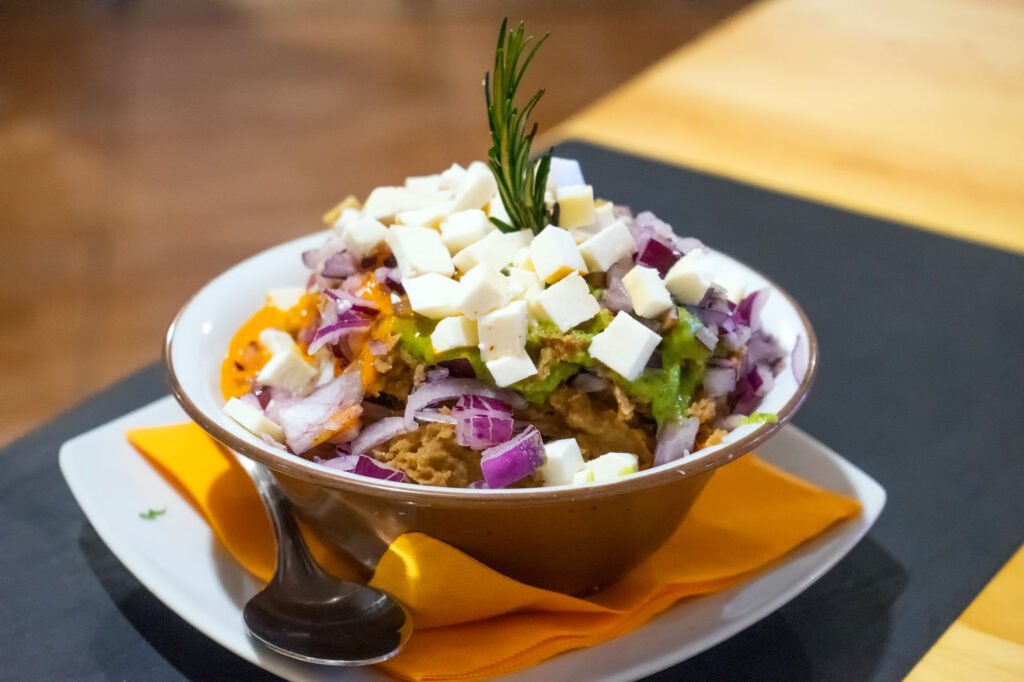 It's always a treat when a day out to a new town exceeds your expectations, and Candelaria definitely managed that. With bellies bursting, we squeezed back into our car and returned home, very happy with how this day had turned out.