Despite the fact that it's just ten minutes by car from our house in Las Mercedes, it took us nearly a month to finally visit Tegueste, one of the principal towns in the northeast quadrant of Tenerife. But I don't think it will take so long for us to return — this is among the most charming and pleasant villages we've seen so far on the island.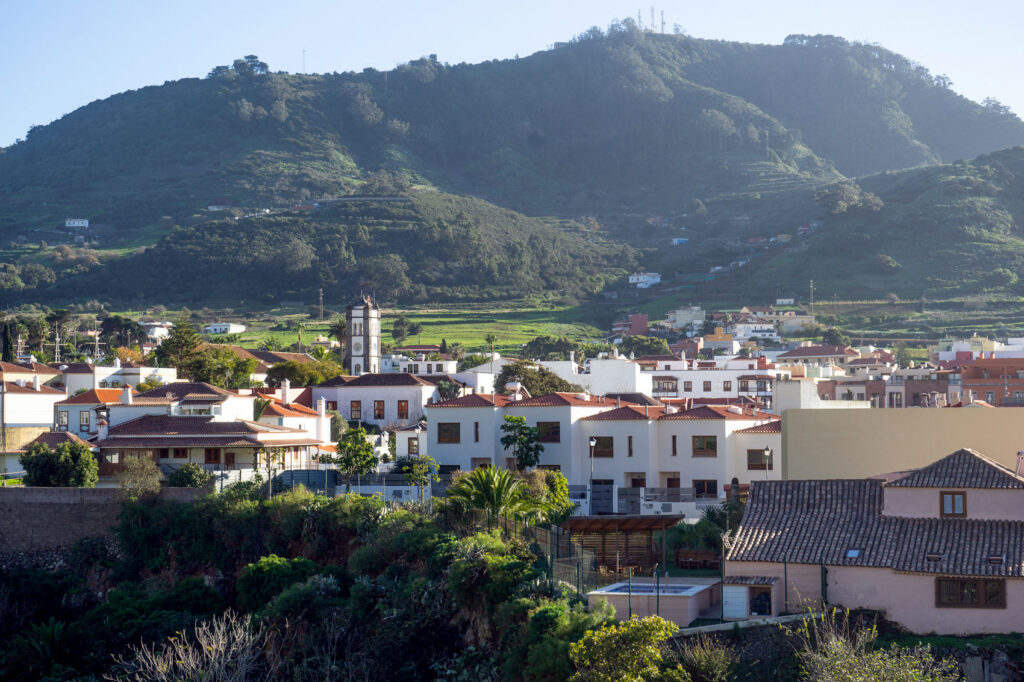 Despite its small size, and population hovering around 10,000, Tegueste has played an important role in the history of Tenerife, and is known as a center of tinerfeño culture. This was the capital of one of the nine Guanche Kingdoms which ruled the island before the arrival of the Spanish, and among those who fought hardest against their eventual conquerors. Today, it's a cradle of lucha canaria (Canarian wrestling) and well-known for its guachinches, including la Cueva de Caserio, where we enjoyed an incredible meal before exploring the town.
I've been struck by how lively Tenerife's towns seem to be. The sense of abandonment or decrepitude you feel in so many villages around the world is simply not present here, and this was definitely the case in Tegueste. In fact, we found the town in full-on party mode, with preparations underway for a concert in the main square, people spilling out of over-crowded bars, and a festive buzz in the streets. The sidewalks were clean, houses freshly painted, and the general impression was that Tegueste is thriving. And, bizarrely, not a tourist to be seen.
After a short walk around the central Plaza de San Marcos, with its church and historic houses, we dove deeper into the streets to the north. I don't know if there was something in the air today, but Tegueste seemed to be pulling out all the stops for us — we encountered a group of older people in traditional outfits, a bunch of kittens playing in the shade of a tree, and a small pedestrian bridge traversing a bubbling brook with a little old guy joyfully greeting us at the other end. Like, is that his job? Is Tegueste paying him to make the town even more charming?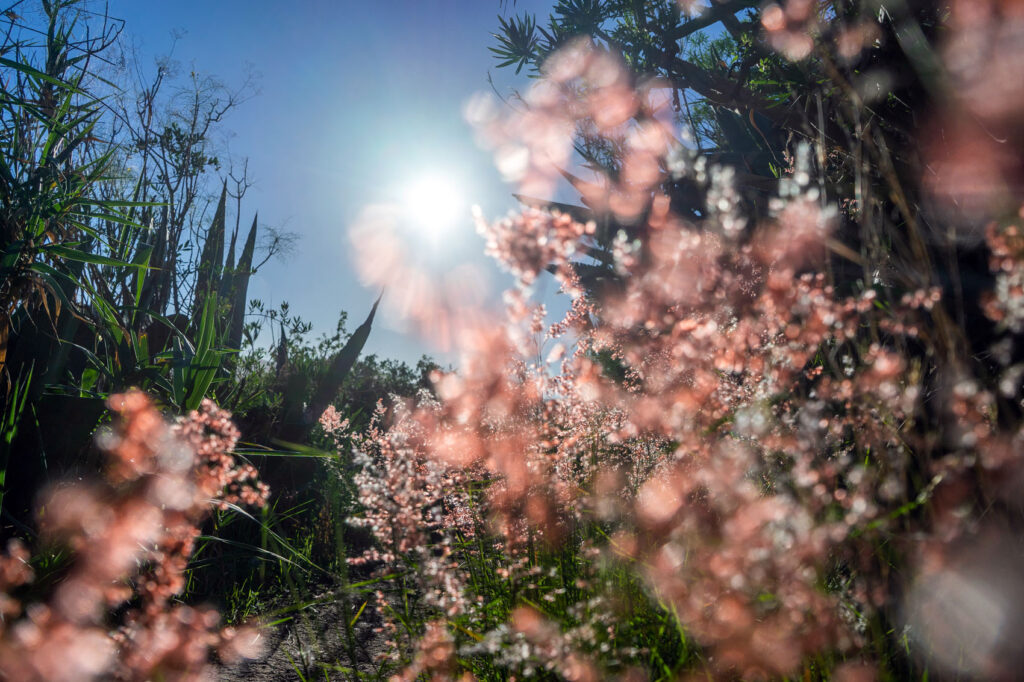 We found a path hemming to the north of gorge which separates Tegueste from the Anaga mountain range, which provided us some great angles on the town, and reminded us how verdant these places are. With an unlimited supply of water coming down from the mountains, everything can grow here, and it does.
Tegueste is a happy place. The people seemed happy, the nature even seemed happy, and we felt happier for having been here, even for a short while. And even though there might not be any extra-special sight to see, there's little doubt we'll return, just to enjoy the atmosphere.