Teide Drives: Las Lagunetas
The Teide National Park consumes an impressive percentage of central Tenerife. This is an unforgiving territory, with rough volcanic landscapes, and few towns or services, so we were surprised to find it bisected with such fine roads. Our first car tour of the park would be along the TF-24, which approaches through the forest of Las Lagunetas.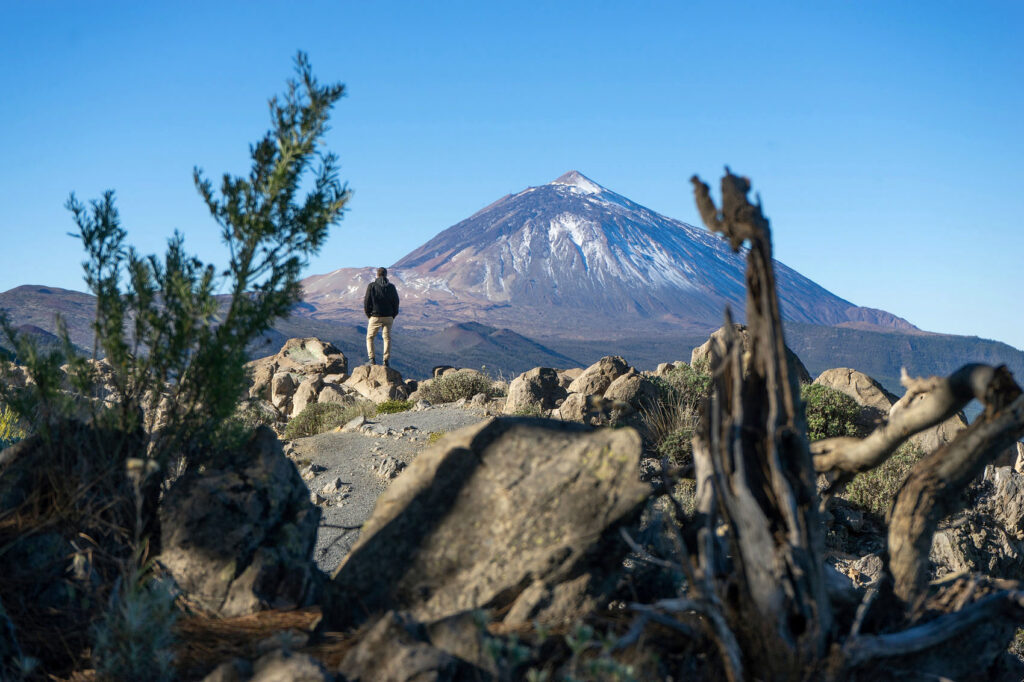 There are four principal entrances into the Teide National Park, one from each direction: TF-24 from La Laguna (East), TF-21 from Vilaflor (South), TF-38 from Los Gigantes (West), and TF-21 from La Orotava (North). Each one offers its own perspectives on the island and the park, and eventually we'd be checking all of them out.
We started out our day early, pulling out of the driveway before 8am. It was tempting to sleep in; after all, our planned route to the Parador Nacional de las Cañadas would take a mere hour, if we didn't make any stops. But we planned on stopping. A lot. One glance at the map revealed over a dozen marked viewpoints along the road, and I recklessly promised Jürgen that we could pause at each.
Still, we were both shocked to pull into the Parador at around 4pm — even with Jürgen's unlimited photo break allowance, we had not reckoned on an excursion of eight hours. But when it's your first time through the Teide National Park, and you have no compelling reason to hurry, it's impossible not to make frequent, long pauses. Every viewpoint is worthwhile. It's all too much for one post, so for now, we'll concentrate on the first stage of our journey: Las Lagunetas.
The forest of Las Lagunetas is a protected landscape (Paisaje Protegido), comprised mostly of pine trees, but with sections of the laurisilva which had so entranced us on La Gomera and in the Anaga Mountains. This is officially a "monteverde" ecosystem, with heathland and a number of endemic flowers. The forest is thick and old, but views are available at a couple breaks in the trees, particularly excellent at the Miradores de Montaña Grande, Ortuño, and Ayosa.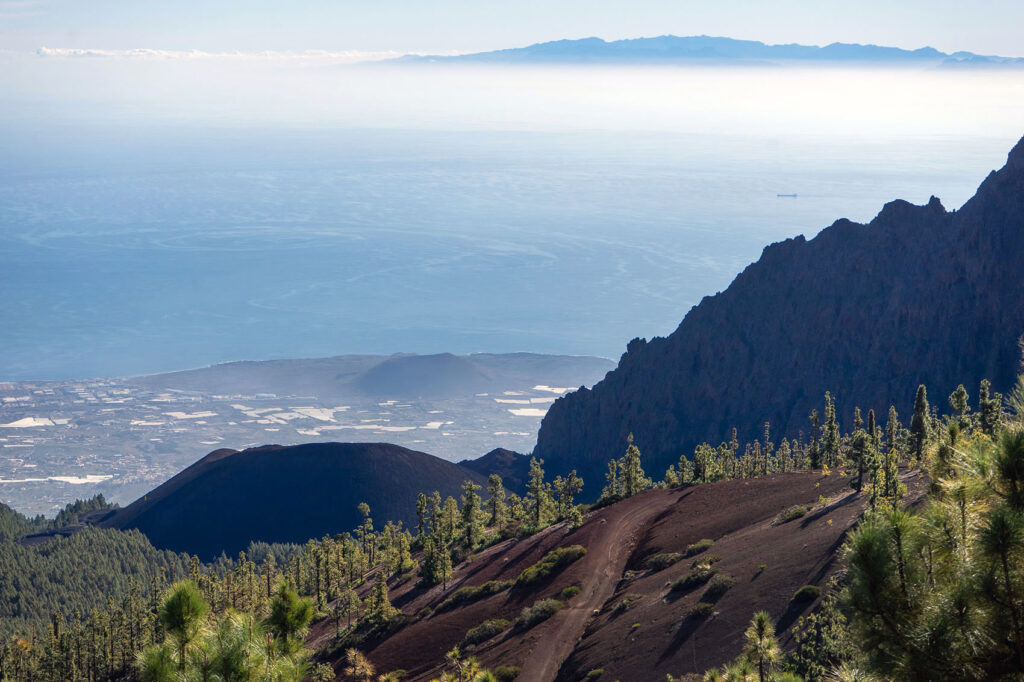 Las Lagunetas gets you in the right mindframe for the Teide National Park. Before entering the otherworldly volcanic landscapes, you have to navigate a foreboding, ancient forest, and this feels like an appropriate rite of passage. Spending time in old-growth forests touches something primal in our hearts… even the most cynical among us feels more connected to the earth in such a place. And while exploring Las Lagunetas, we came across an uncommonly poetic park information sign, which described this feeling perfectly:
"These scenes speak to us in a mysterious way; they strike an age-old chord of oneness with the land and inspire intense sensations of peace and harmony. The attachment we feel towards our woodlands may be because they are, at bottom, nothing other than an extension of ourselves."