Sauzal and the Casa del Vino
On the way back from Orotava, we made a pitstop in the seaside town of Sauzal. Why delay our return home? Because we so appreciate charming small towns, of course! Yes, that's it! It had nothing whatsoever to do with the signs pointing towards the "House of Wine", I swear! But as long as we're in Sauzal already…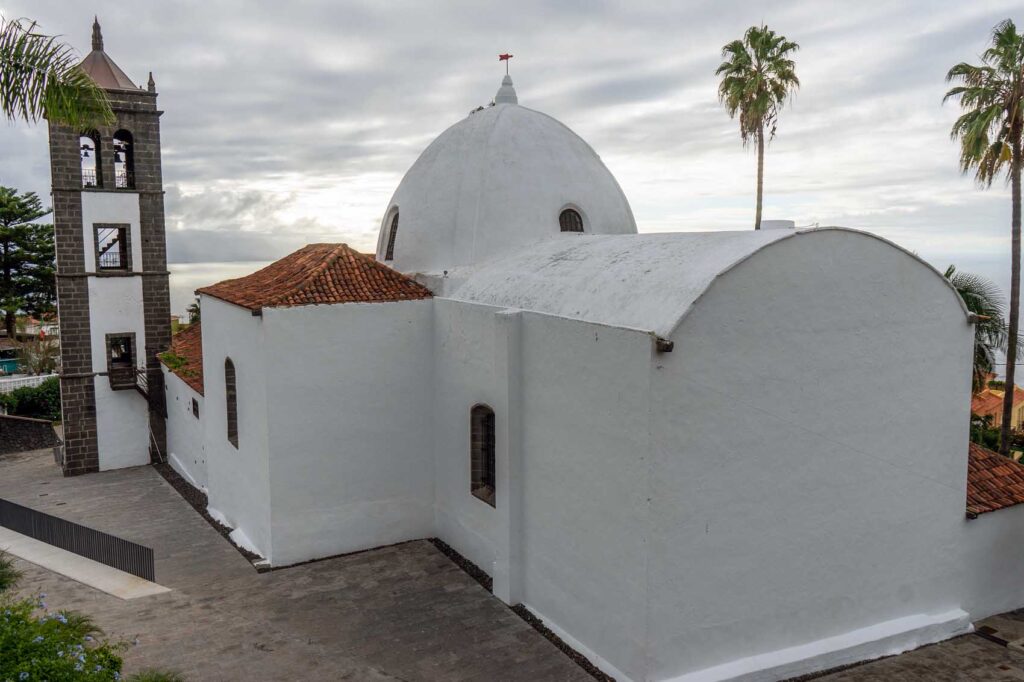 Despite our undying, ever-present thirst for wine, we actually did begin with touring the town of Sauzal itself. Squeezed between the Atlantic and the Teide, this is a quiet place which has mostly managed to dodge the onslaught of tourism. We parked at the town hall, then walked down to the mirador of La Garañona, with its views over the turbulent ocean.
With that token bit of sightseeing out of the way, we were able to guiltlessly turn our attention to the Casa del Vino. This was a larger complex than we had expected, and far more interesting. With a restaurant, a tasting room, a huge courtyard, vineyards, a chapel, a shop, and a few exhibition halls, it also houses the Casa del Miel (House of Honey).
The exhibition about the history of winemaking on the Canary Islands was wonderfully done, introducing us to the antiquated tools of the past, as well as to the different grapes of the archipelago… including one called "Black Bastard", which has become my favorite grape on its name alone, despite my having never tasted it. Other more well-known varieties include Moscatel and Listán (Palomino).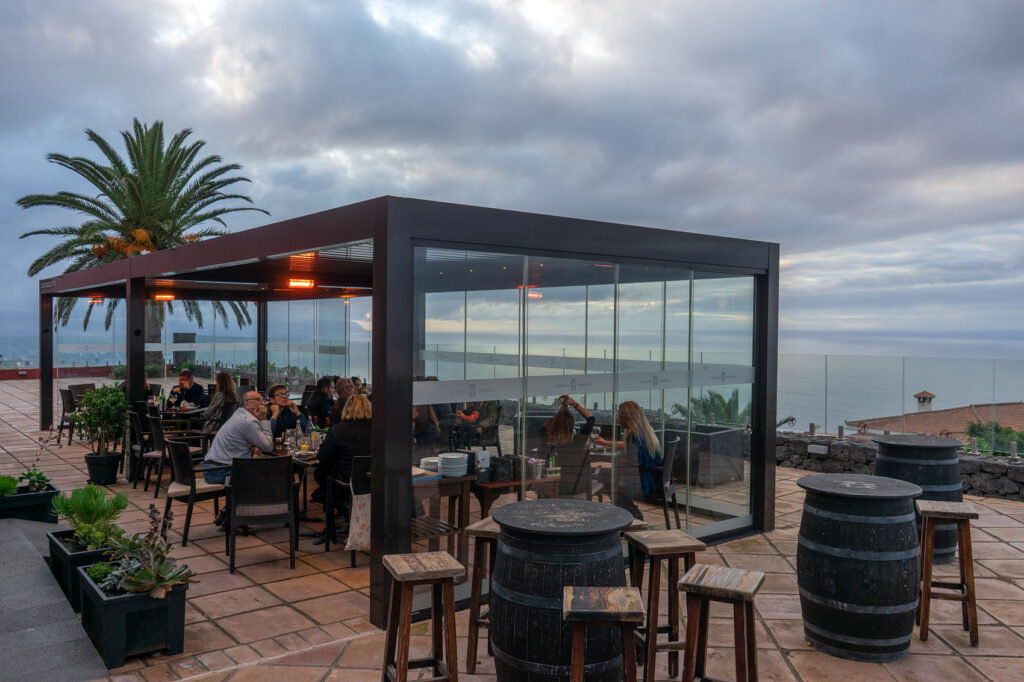 Just as cool as the wine exhibit, was the one dedicated to honey. Tenerife has a long history cultivating bees, and we've seen hives set up in fields during a few of our hikes. The guanches were producing honey long before the arrival of the Spaniards, and the practice has continued, mostly using traditional techniques for harvesting and gathering. The Casa del Miel provides an excellent overview of the process, as well as an interesting overview of honey's history on the Canary Islands.
It was late by the time we were finished, and the tasting room had closed. Unbelievably, we departed the Casa del Vino and Casa de la Miel without sampling either wine or honey. No matter… we have a lot of time on Tenerife, and I'm sure we'll get our fair share of both.