La Gomera Hike #4: El Cedro
Our fourth day on La Gomera was supposed to be for recovery, when we would pause all physical activity and simply relax on a beach. But for whatever reason, when the day rolled around, we felt more like hiking in an ancient forest than chilling on the black sand. I'm starting to think that something might be wrong with us…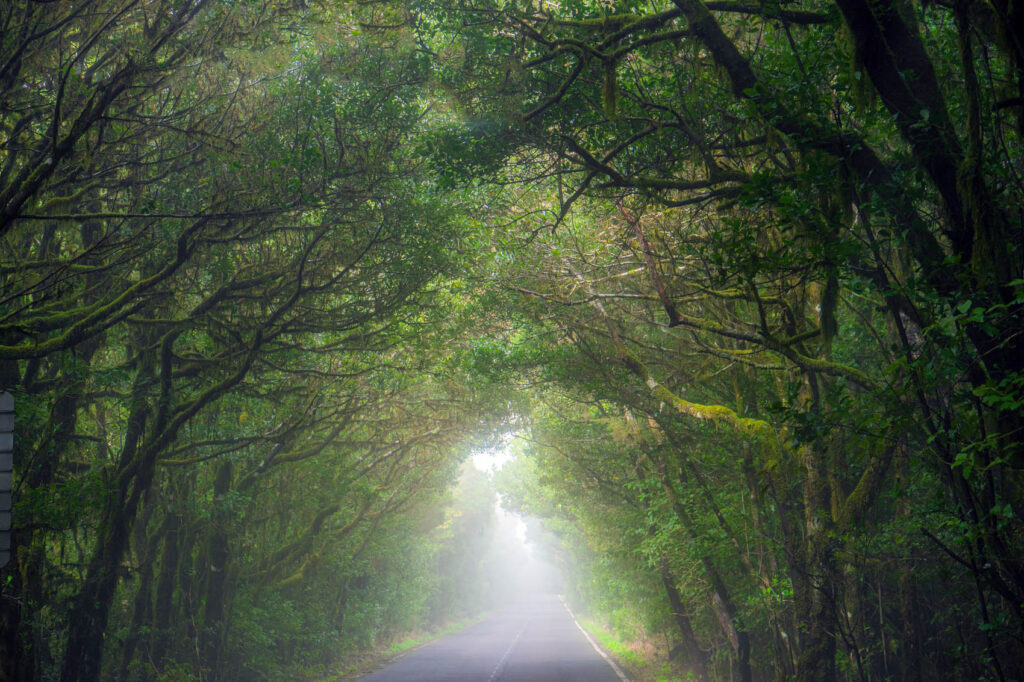 But even though our hearts were willing, our bones were still sore, so we picked out an easy hike. Our destination was El Cedro, which is in the heart of La Gomera's remaining Laurisilva forest. After parking near a campground, we set off on a path that led us deep into the enchanted woods.
It didn't take us long after arriving on La Gomera to realize that the heavy fog which so often covers the higher ground isn't fog at all, but clouds. The island definitely needs more rain (recent droughts have been devastating farming efforts) but in the central Laurisilva forests, moisture isn't a problem. Moss covers every gnarled trunk, soaking in the misty rain droplets, and the flora seems to thrive with near-constant access to water.
The forest is straight out of a fairy tale; mysterious, quiet, peaceful and subtly menacing. We were nearly all alone on our walk toward the Ermita Nuestra Señora de Lourdes, encountering only a couple scientists who were photographing mushrooms. We walked alongside a small stream, listening to birdsong, and for some reason kept our voices hushed when talking, as though excessive noise might disturb these dignified old trees.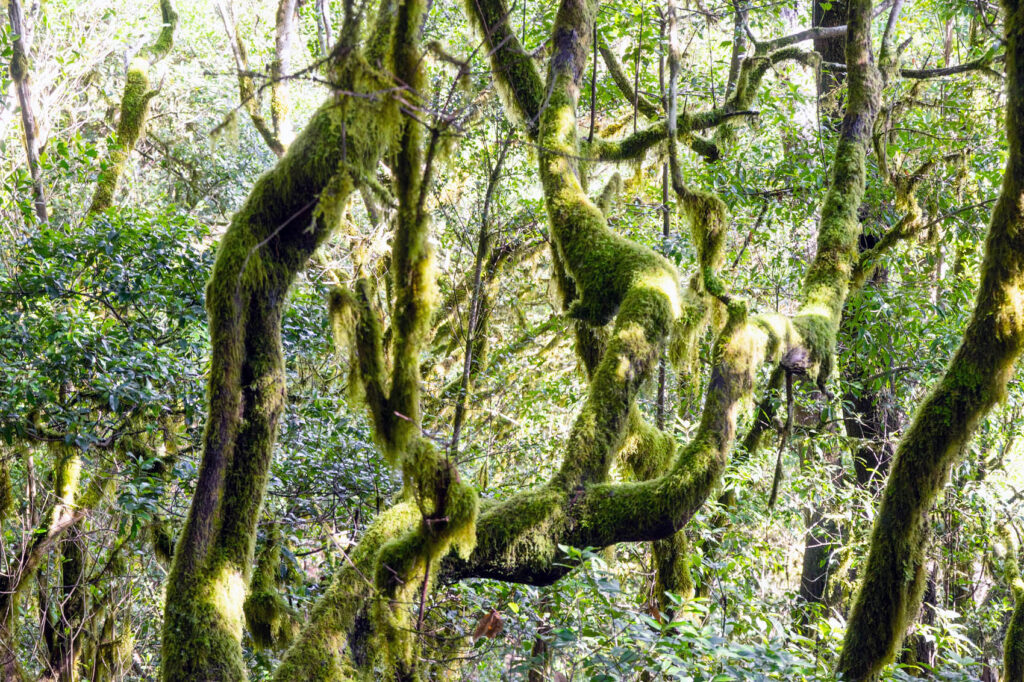 Once we arrived, we found the Ermita to be a humble construction; a simple white block notable mainly for its ultra-remote location. It was built in the 1930s by an Englishwoman who had moved to La Gomera to teach the children of a wealthy local businessman.
On the way back to our car, we took higher ground, leaving the stream for a hillier path which was just as beautiful. This was the only hike we put together ourselves, without the help of a guidebook, and was an excellent "filler"; perfect for a day when we wanted something quick and unique. We've uploaded our circular trail and included a link below, if you'd like to do the same walk.